Power Play by Sophia Henry gives you sweet romance between a hockey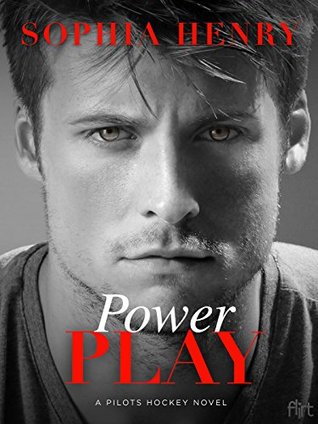 player and the girl who's been crushing on him forever.
Gabi is the only girl in the family and whatever she does isn't good enough…or so she thinks. When her father has a heart attack, she just knows she's going to take over the new store, but she is in for a rude awakening when her older brother gets that privilege. The only bright spot in her day seems to be when Landon comes into the store. She's been crushing on Landon forever but thinks he's out of her league and probably doesn't know she really exists.
Turns out Landon knows more about Gabi then she thinks. I liked Landon. He was on Gabi's side and didn't rush her or anything. Their relationship evolves into something very special. Rape is mentioned in this story, but it is not detailed and happened a few years ago. Gabi lives in fear because of what happened to her, but Landon helps her work through her emotions.
I have mixed opinions about Gabi. She comes off weak throughout most of the book and I don't mean because of the rape. It's more like she is a doormat and does everything for everyone else, only to get bulldozed over. Both characters are young and I wish they were more developed.
This is the second book in the Pilots Hockey series but can definitely be read as a standalone. For me, Power Play is an ok read, but nothing really stands out. I really enjoy hockey romances, but I really couldn't call this a hockey romance. The hockey part was lacking and so were other parts of the book. The romance part of the story could have been stronger, but maybe because the characters were still young, the author didn't feel the need of a deeper connection. Just because this story didn't click with me, doesn't mean you won't enjoy it.
Book Info: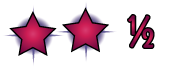 Publication: February 16th, 2016 | Flirt | Pilots Hockey #2
Beneath her innocent facade, Gabriella Bertucci has her reasons to be standoffish with guys. Especially guys like Landon Taylor, a star defenseman on the minor-league Detroit Pilots and the object of a serious crush since he first walked into her family's market. But when Landon comes through for her in a moment of crisis, Gaby starts to wonder if there might be more to Landon than hard muscles and fast skates.
Landon isn't afraid of telling Gaby that he's got it for her bad. The problem is, she seems unwilling to believe it. And though Landon enjoys his reputation as a cool-headed athlete, he hates losing—both on the rink and off. It's his competitiveness that makes him so damn good at what he does . . . but it also makes him just a little bit complicated.
One minute Gaby's tempted to give in; the next, she's getting cold feet. How can she trust a guy who's destined for bigger and better things to stick around? Then again, when Landon pulls her close with those powerful arms, the only thing that matters is right now.