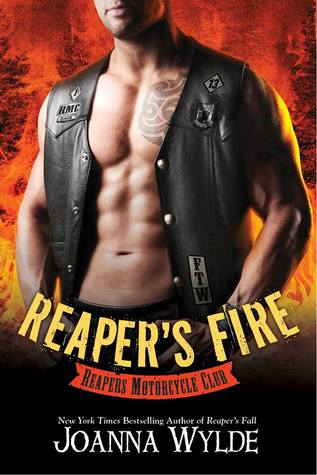 Reaper's Fire (Reapers MC #6) by Joanna Wylde  is the first book that I have read by this author. Although I generally really love a good MC book, I have to say that this book was a bit difficult to read. Although part of a series, it can be read as a stand alone. This is the story of Gage and Tinker.
Tinker has lost a lot in her life, her husband, her baby, her mother. Going back home to help her father and to try and figure out her life, while trying to build her business, she needs a handy man. When "Conner" shows up, she is hot for him, but he has a girlfriend and she has had enough torment from the town to last a lifetime.
Gage is part of the Reapers MC and is in town to try and figure out what is going on with the MC chapter that seems to be doing all it can to terrorize the town. His in, the sister of the club president, even though all he wants is to get it on with his land lady.
But the MC and a fire threaten the town and Gage and the Reapers will need to take control quickly before things get out of hand.
Ok first, I have to say that the main character of Gage, I had a really hard time with him. Yes he was part of a MC, and he had a job to do, but at times he rubs his "girl" in Tinker's face, and when things came out, he makes an excuse and expects Tinker to fall at his feet. Yes, he and his MC do everything that they can to try and protect Tinker, but it does not excuse the attitude Gage has and the way that he acts.
Tinker I really liked. She is strong, stronger than you think that anyone in her position would be. She has a lot of moxie and has no problem telling Gage to get out, telling off her soon to be ex, and doing what needs to be done to protect and help her dad.
This story had a lot of detail, more detail than needed at times. What did not make sense is that there is a inference that the ousted MC president is going to get back at Gage and the Reapers, and then BAMB, the book is over, no cliff hangers, but an epiloge stating 22 years later! At times the story did not make sense and was frustrating. Not the best MC book that I have read, but had potential.
Book Info: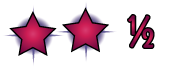 Expected publication: August 9th 2016 | by Berkley | Reapers MC #6
It's time for more men and motorcycles in the latest from the New York Times bestselling author of Reaper's Fall…
The club comes first.
I've lived by those words my whole life—assumed I'd die by them, too, and I never had a problem with that. My Reaper brothers took my back and I took theirs and it was enough. Then I met her. Tinker Garrett. She's beautiful, she's loyal, and she works so damned hard it scares me sometimes . . . She deserves a good man—one better than me. I can't take her yet because the club still needs me. There's another woman, another job, another fight just ahead.
Now she'll learn I've been lying to her all along. None of it's real. Not my name, not my job, not even the clothes I wear. She thinks I'm nice. She pretends we're just friends, that I've still got a soul . . . Mine's been dead for years. Now I'm on fire for this woman, and a man can only burn for so long before he destroys everything around him.
I'm coming for you, Tinker.
Soon.