In Risky Redemption by Marissa Garner, CIA assassin Jake Stone is hired to take out a woman accused of selling secrets that resulted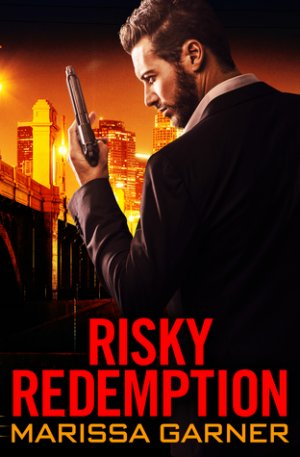 in a death. When he meets Angela Reardon, however, he realizes something is very wrong and there must be a mistake. It's clear Angela has undergone something traumatic and wouldn't want to hurt someone else. With the pressure mounting for him to carry out the hit, Jake becomes more determined to figure out who really wants Angela dead and why.
This book had promise, but it didn't work for me. First off, the book alternates between the present day and the weeks leading up to Jake's discovery of the truth. I understand the reasoning behind it, but it was just too much jumping around. I think it would have been better if it just started off in the past and made its way to the present.
I also didn't care for Jake. He realizes on his own that Angela had been raped. One minute he seems to feel bad for what she had been through, the next he's getting angry because she's afraid of physical contact. He comes across as a pushy jerk who doesn't like it when he doesn't get his way.
"I just want to kiss you," he said, nuzzling her hair. "One…little…kiss."
"No. Don't." She could hear the hint of panic in her own voice.
After a moment's hesitation, his arms dropped away, and he stepped back. "Why do you treat me like a leper? What's so repulsive about me?" Anger sparked from his flint eyes.
I didn't feel any chemistry between Angela and Jake. Honestly, with the way he ran hot and cold with her, I don't know what she saw in him. After everything she had been through, she deserved better.
Angela's family is awful. You can't help but feel bad for not only what she went through, but what she had to deal with from those people. It seems like she has more people in her life that treat her poorly than she has who are actually supportive.
Needless to say, while the book blurb sounded really good, what was actually inside the pages of the book was disappointing.
Book Info: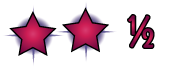 Publication: November 7, 2017 | Forever Yours | Rogue Security #1
Four years ago, Angela Reardon was brutally attacked, and she still bears the physical scars and traumatic memories. While she's worked hard to overcome her fears and build a successful business, she's still haunted by her inability to identify her assailant. Now Angela only wants to be left alone-until a shadowy stranger reignites her desire to be loved. But their time together may be brief…because someone wants her dead.
CIA assassin Jake Stone's targets deserved to die. Until now. Until he falls in love with the innocent woman he's been hired to kill. Jake can't fight his attraction to Angela, and he knows that someone else will be sent to finish the job. So can he save Angela and redeem himself by uncovering who wants her killed? When the trail leads him into the carnal underbelly of L.A., the truth is more shocking than even he could ever imagine.