Royal Affair by Marquita Valentine: Brooks Walker exposed Charlotte Sinclair and her family as the royals in hiding they were. She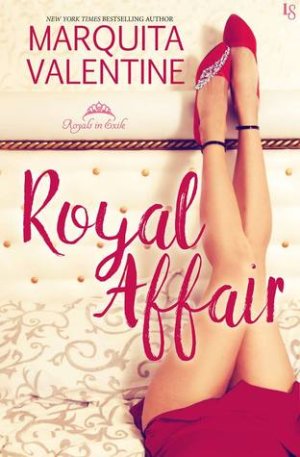 ought to hate him for what he's put her family through, and especially for forcing her twin sister into the role of queen with all its rules and traditions, but the only thing on her mind when she sees Brooks is desire and freedom.
Brooks is out for another career making story, and who best to report on but the Sinclair family. And it looks like he's getting the perfect chance to find one when he embarks on an affair with Charlotte, the wallflower of the family and the one he least expected to want so much.
No one is completely honest in this affair, to themselves or to the other, and it looks like it'll lead to nothing more than heartbreak. What else can come from a fling when one has responsibilities to the throne and the other needs to save his company?
Royal Affair hit one of my sweet spots. It's slightly ridiculous, it involves royals, and these two are just such opposites. The suave and sexy Brooks, man of the world, and the innocent and overly sweet Charlotte. They fit because they were just too adorable not to.
I don't feel much actually went on in the story. It felt more like a bunch of talk, omissions, and fun times with little depth – especially because they fell so quickly based on a few weeks of an affair – but I enjoyed it nonetheless.
I'm definitely looking forward to continuing this series. Each can be read as a standalone, but it might be helpful to begin with the first so you get the background. For those who love the royalty read such as myself, I definitely recommend Royal Affair.

Book Info: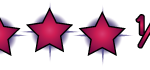 Publication: April 18, 2017 | Loveswept | Royals in Exile #2
A sheltered princess goes wild—and makes the best mistake of her life—when she falls for a roguish reporter in this fun, sexy romance from the bestselling author of Royal Scandal.
Online muckraker Brooks Walker has a reputation for exposing the political elite. Now he's set his sights on the Sinclair siblings, who've been embroiled in their fair share of drama ever since their exile to North Carolina. But Brooks has never been afraid to get his hands dirty—until he meets a royal wallflower at a charity ball who makes him reconsider everything. Is Brooks feeling guilty because he knows all the sordid details of her family's history? Or because he's putting their relationship first, before his journalistic integrity?
As the "spare" twin, Princess Charlotte has always been the responsible one. So when her sister finally agrees to fulfill her duty as queen, Charlotte gives herself permission to break a few rules by flirting with the very off-limits CEO of Walker Media. Brooks is the worst sort of man to start an affair with, but Charlotte just can't help it. The trouble is, since she's no good at playing games, soon she's tiara over heels in love. And when Brooks comes clean, Charlotte must decide whether his confession is worth a royal pardon.