Rules Of Their Parisian Fling by Ellie Darkins: Olivia Kinley finally feels she can show her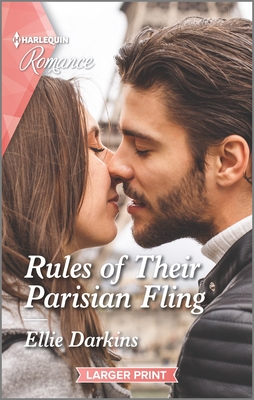 truth worth to her family business by working on a fragrance project that had been tried by one of her female relatives in the past. She has been working overtime to get things worked out for her to go to Paris to enlist a famous parfumier to help with the important launch of a new product.
She is past furious when her brother introduces her to management consultant Adam Jackson who is to go with her to Paris to help. Her brother insists she has "too much on her plate" and is " overwhelmed". Olivia takes out her anger on Adam, but can't get rid of him since her brother gave him a contract.
Things are even more exasperating when they arrive at their hotel in Paris. They were supposed to have two separate rooms, but only one is available. The best that can be done is have a suite with two bedrooms. Even though Olivia and Adam are enemies, rage can easily turn to lust. Can they get necessary business done while trying to tamp down the electric current they feel? If they give in, can they go back home and resume their previous lives?
There are plenty of sizzling love scenes throughout this book. I would have given this story a higher grade without so much talking about feelings and what the two had done. To me it slowed the pacing down quite a bit. Both had difficult backgrounds, so it would have been nice to have a little more backstory on that. Also it would have given more atmosphere if more was shown about Paris. The cover with the Eiffel Tower in the background does lend a nice touch.
Olivia is not given as much credit as she deserves early on. Even though women can be huge successes, their families don't always appreciate them. It's a shame they have to do something major to earn their creds.
This novel is the second in a series. It's works very well as a standalone. I have read other books by author Ellie Darkins and welcome new ones in the future.
Book Info:

Publication: June 28, 2022 | Harlequin Romance | The Kinley Legacy #2
What happens in Paris must stay in Paris… But what if it doesn't end there? Find out in Ellie Darkins's latest Harlequin Romance.Rule #1: no-strings fling…Rule #2: don't fall in love!
Olivia Kinley thought she was finally proving herself worthy of her family's prestigious name. Until lone-wolf management consultant Adam Jackson is brought on to her project! She's as frustrated by his expertise as she is by their undeniable attraction. Getting attached isn't an option for them. So one unforgettable, unrepeatable night has to be enough! Until a business trip to Paris confirms that it really isn't…