In Secret Nights with a Cowboy by Caitlin Crews, Riley Kittredge and Rae Trujillo had married right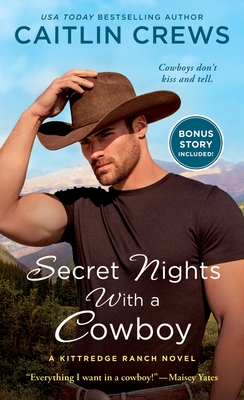 out of high school. Rae harbored a secret that Riley didn't know about, yet it resulted in the end of the marriage. Despite what everyone thinks, they never got a divorce; for years they spent their days avoiding one another while spending their nights in the same bed. When Rae finally asks for a divorce, will Riley be able to convince her to give their marriage a second chance?
I wanted to like this book, but Rae made it really hard to. While I had some issues with him, I mainly liked Riley, who's truly clueless as to why Rae just took off and left their marriage. Rae, on the other hand, kept Riley in the dark for eight years. If it was a few months I'd get it, but instead she let it drag on for eight long years. Even her family was in the dark as to why she left Riley. She should have stepped up, told him what happened, and had an honest conversation with him about what she wanted out of their marriage. Instead, she didn't even give him a chance to prove that he could be a good guy. It was if she didn't even trust her own husband and the love he had for her.
Even years later, she's reluctant to tell him the truth until he pushes the matter. She comes across as very immature for someone in her thirties and I honestly couldn't see what Riley saw in her. I also didn't understand why he would put up with her antics for so long instead of walking away.
I liked Riley's attempt to save his marriage, even if it included playing a bit of mind games with Rae. Still, I couldn't understand why he waited eight years to put the effort in to save his marriage. Until Rae mentioned wanting a divorce, it didn't seem like he put in any effort to try to get her back, instead settling for her nightly visits.
There's a second chance novella included at the end of the book that features Riley's brother, Connor, and his own ex-girlfriend from high school. Honestly, I enjoyed that more than I enjoyed Riley and Rae's story.
While this book wasn't for me, but if you're able to overlook Rae's behavior and enjoy second chance romances, then you may enjoy this one.
Book Info: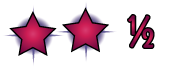 Publication: December 1, 2020 | St. Martin's Press | Kittredge Ranch #1
Riley Kittredge has always known exactly what he wanted. His land, his horses. His woman. He met and married Rae Trujillo far too young, and their young love combusted right after they said their vows. But their passion has never managed to burn itself out. Yet when Rae shows this time, it's not a night of pleasure she demands, but a divorce.
Rae should have moved on a long time ago. She knows she and Riley just don't work. They might make great lovers, but that doesn't make a marriage. And now Rae wants a new life, complete with a baby. But when her husband offers to be a father, to give her the family she's always secretly desired, she and Riley will both have to face demons from their past—and choose love over fear at last.