Secret Santa Baby by Robin Covington is sexy and hot novella that you won't be able to put down.
Tessa Stoneman has realized that she is in love with her long-time friend Nicholas Boone.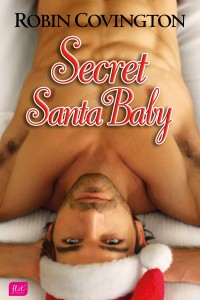 But after she dated his friend for a while, she thinks that his friend-code is not going to allow Nick to see her as anything other than a friend.
Nicholas has been in love with Tessa for a long time now. But after he took so long to make up his mind to ask her out, his friend swooped in and took her away. Now after more than a year that they have been broken up he feels it's finally his chance to win her for life.
With a little help from her favorite song Santa Baby and being her Secret Santa he thinks that he'll be able to win her over. But he has to go big or loose her to his friend who is thinking he made a mistake by letting her go again.
If you want a fun, sexy and cute fast read, then this novella is for you. 😉
Rating: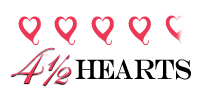 Book Info: Publisher: Entangled Publishing (Flirt) (December 18, 2012)
Tessa Stoneman hasn't been able to get long-time friend and business partner Nicholas Boone out of her head since they shared a single kiss in college. Even when she dated
Nicholas's best friend. Now that she's giving up her position at GameNerdz to strike out on her own—and now that she's single—maybe it's the right time to see if there's still something between them.
Nicholas knows once Tessa leaves the company she helped found, they might drift apart. Before she starts her own company in the new year, he wants to woo the woman he fell in love with during college. So he poses as her Secret Santa, gifts her with items from the song "Santa Baby," and plans a big reveal at the company holiday party. But when his best friend wants to rekindle his romance with Tessa, will Nicholas lose his last chance?