Doc Holiday by Debra Dixon is a fun and touching holiday story.
Drew Haywood is back in town and he will not stop until he gets Taylor Bishop to help him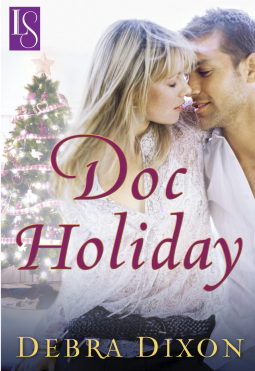 give his son a Bishop Christmas. Even if he can't really explain what it is he just knows that he liked that feeling he had with the Bishops during the holidays and he wants that for his son.
Taylor Bishop wants nothing to do with Drew. He broke her heart when she was younger and she has never been able to get little piece back. So when he asks for her help she refuses, until her meddling family sends her on her way to help him.
Taylor thinks that she doesn't want more people to take care of, and Drew and his son are just two more people that need taking care of. Her first instinct is run as far away as possible from them. But she can't help but feel for Drew's son who is suffering after being abandoned by his mother to a father that he has not seen since he was a baby.
While helping to give Drew and his son a Christmas to remember Taylor starts falling for him again, but she won't give in easily. Drew will have to show her that his interest in her is not only for her help with taking care of his son, but also for himself. As well as find a way to make her believe that he has always loved her, even when she thought that he only felt sorry for her.
If you want a nice holiday story that will make you laugh, cry and feel for a little boy that has never had an ideal Christmas, as well as see two wonderful people who have loved each other for a long time but were afraid to show it finally accept what was meant to be, then this story is for you.
 Rating: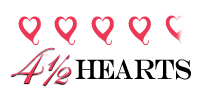 Book Info: Publisher: Loveswept (November 12, 2012)
Drew Haywood needs a feminine touch to help give his young son a holiday to remember—and no one does Christmas better than Taylor Bishop. She knows how to transform a house into a home that sparkles. But when Drew lets his guard down, he finds that Taylor has much more to offer. Kissing her is like coming in out of the cold—and Drew doesn't want to go back out.
Taylor has already raised one family—she grew up with six brothers, after all—and she doesn't need another. She may have fallen for Drew as a teenager, but he's asking for a Christmas miracle that would break all her rules. Still, the chemistry she shares with this sexy, single father has nothing to do with the past. Perhaps the gift of a young boy's smile, not to mention stolen kisses beneath the mistletoe, will point the way to the one thing on Taylor's wish list.