In Seduced by the Sultan (Desert Men of Qurhah, #3) by Sharon Kendrick, Catrin Thomas was an ordinary Welsh girl but a steamy affair with Murat changed it all.She has been the Sultan's mistress for a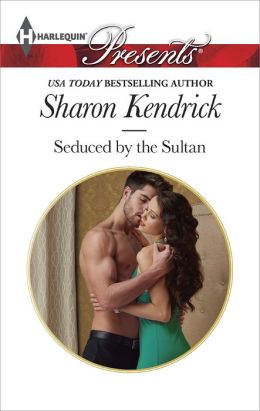 few years now but soon duty comes in between these two lovers.When Catrin discovers that Murat is required to marry a suitable virgin soon,she leave.Murat is furious when Catrin defies him by leaving and he is determined to have her back.
Seduced by the Sultan is a well written dramatic sheikh romance. The settings are beautiful along with the dialouges which make the plot interesting.
Murat is an alpha hero who is conflicted between his duty and his feelings for Catrin. He had a very strong personality and made his presence felt. I loved him towards the end when he showed how much he loved and cared for his love. Catrin is a sweet girl and contary to the blurb, I did not find her feisty or strong .She had an accomodating nature most of the time.
The romance is sweet and enjoyable but not so high on the intensity level. This book is the third part in (Desert Men of Qurhah series and can be easily read as a standalone.
Overall, Seduced by the Sheikh is a treat for all the Sharon Kendrick fans and it will not leave them dissapointed.
Book Info:

Published March 18th 2014 | Harlequin Presents Series #3226 | (Desert Men of Qurhah, #3)
What this sultan wants, he gets! Catrin Thomas was an ordinary girl from the Welsh valleys when she was swept into a steamy affair with sexy Murat, a desert sultan! But when she discovers his aides are brokering a marriage to a suitable virgin bride, she leaves, heartbroken. With an entire kingdom at his command, Murat's furious that Catrin is the one person to defy him—whatever she thinks, she will be by his side again. Only, Murat will find this Catrin isn't the sweet, amenable plaything of before—but a formidable woman! Smart, feisty and tantalizing him at every turn…