Sex, Lies and Designer Shoes by Kimberly Van Meter: Party girl and player, perfect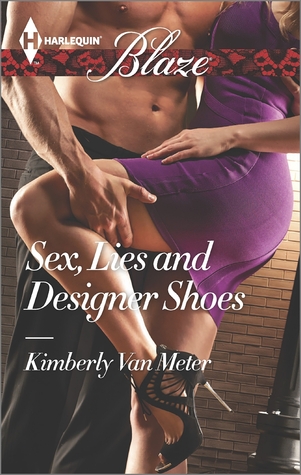 match? Or dynamite waiting to explode?
CoCo Abelli was her father's only daughter. Yes, a bit wild, and yes a bit uncontrolled but they loved each other very much. So when he received death threats against her he was concerned, after all she was his heir and that made her an heiress. As they escalated he grew more concerned and finally not only involved the FBI, he hired a bodyguard, the best in the business.
Rian Dalton was the best in the business, or at least the security firm he and his brother had built up was the best. That meant he could say no and oh he tried to say no to this job, but seeing the love on this father's face, he couldn't say anything other than yes. Rian was smart though and set up conditions he was tough, she was a party girl and a waste, he was not going to make this easy.
CoCo thought her father was foolish, a bodyguard? Really? Then someone took aim at her and all bets were off. She was going to have to trust Rian with her life, but could she trust him with her heart? Rian had seen love around him, but knew it wasn't in his cards, but with bullets everything can change, right?
Sex, Lies and Designer Shoes is the second of the Dalton brother series though it is set to easily be read as a standalone. Rian was an interesting character who was given the depth to make the reader understand and connect with him. CoCo on the other hand, wasn't. The plot was believable overall and had some very suspenseful and incredibly well written scenes. While I love the shoes on the cover, what is it with covers and stories just not matching up?

Book Info: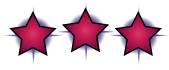 Publication: Published July 21st 2015 | Harlequin | Dalton Brothers #2
Guarding her body…
CoCo Abelli is the last woman Rian Dalton wants to protect. A spoiled heiress to a designer shoe empire with a reputation for hard partying and getting into trouble? Nope, Rian wants nothing to do with CoCo's kind of trouble. Especially when she has a body designed to make grown men fall to their knees…
Rian is rude and hostile, and CoCo can't resist baiting him—especially with her, uh, assets. When their sparring suddenly erupts into one naughtily hot night, CoCo wonders if maybe this "bodyguard" thing might be okay after all. Until someone tries to kill her. Now Rian has compromised himself, and there's only one way to put distance between CoCo and her killers…by putting himself in the most dangerous position of all!