Simmer Down by Sarah Smith: Having moved from Portland to beautiful Maui after her father passed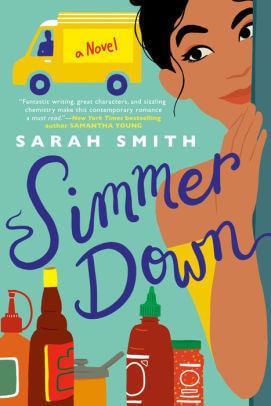 away suddenly from Pancreatic Cancer, Nikki is faced with the challenging task of trying to fulfill her father's retirement dream of owning a food truck and developing a high profile business, all the while struggling to pay back exorbitant medical bills.
With the gorgeous Maui backdrop of Kihei, Hanna, Kaanapali, and Lanai, Nikki finds the perfect food truck location to attract both tourists and locals alike, right alongside Makena beach. However, when British brother duo Callum and Finn encroach on her spot, a food truck war ensues.
Callum, who quickly becomes king of the scowls, refuses to submit to the unspoken food truck etiquette, having also given up his finance career in Chicago to support Finn's dream. And so, what starts out as food truck rivalry, develops into an all-scale sabotage battle; both competing trucks getting high-profiled acclaim courtesy of Instagram bloggers. As expected, both Nikki and Callum appear to hate each other, however, what lurks under the surface is a simmering attraction that will perhaps be the undoing of both our heroes.
Throughout, Nikki is still coming to terms with the loss of her father, and has invariably pushed her friends away making significant sacrifices in order to fulfil her parents dream. Having said that, she at times appears to lack emotional and relationship maturity, particularly given she is 29 and more importantly, because this didn't necessarily match with the spicy raunch that ensues.
Similarly, Callum's characterisation is a little loose at times, vacillating from soft and supportive to scowl king within moments. Some of the dialogue was a little wooden and two dimensional, and upon occasion there was a little over-explanation happening with regards to character motivations and subtext.
Having said this, the premise and central ideas were creative and solid, and this paired with the beautiful Maui backdrop was clever in provoking memories for anyone who has travelled there or experienced food trucks for themselves. Similarly, sexual tension and the spicy moments were delivered well, and by all-means, Callum, despite the inconsistencies was one hot Brit! Summarily, Simmer Down, had some great moments, one seriously hot bloke, but all in all, some inconsistencies throughout left what could have been a fabulous Happily Ever After a little flat.

Book Info: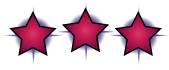 Publication: 13th October 2020 | Berkley |
Nikki DiMarco knew life wouldn't be all sunshine and coconuts when she quit her dream job to help her mom serve up mouthwatering Filipino dishes to hungry beach goers, but she didn't expect the Maui food truck scene to be so eat-or-be-eaten—or the competition to be so smoking hot.
But Tiva's Filipina Kusina has faced bigger road bumps than the arrival of Callum James. Nikki doesn't care how delectable the British food truck owner is—he rudely set up shop next to her coveted beach parking spot. He's stealing her customers and fanning the flames of a public feud that makes her see sparks.
The solution? Let the upcoming Maui Food Festival decide their fate. Winner keeps the spot. Loser pounds sand. But the longer their rivalry simmers, the more Nikki starts to see a different side of Callum…a sweet, protective side. Is she brave enough to call a truce? Or will trusting Callum with her heart mean jumping from the frying pan into the fire?