In Smitten By The Brit by Melonie Johnson, Bonnie Blythe is looking forward to planning her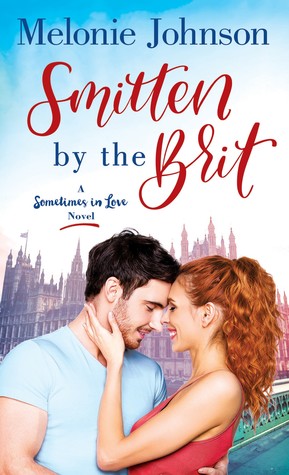 wedding to her long-time boyfriend. But when Bonnie discovers something that causes her to break off the relationship, she throws herself into helping her best friend plan her wedding instead. Spending time with the British Best man, Theo Wharton, isn't a hardship for Bonnie, and when she accepts a summer teaching position at Oxford, both use it as a way to spend more time together. But with Theo's interfering mother, will they be able to make a relationship work?
First, I thought this book moved slowly, almost too slowly. While Theo and Bonnie spend a good deal of time together, it didn't feel like their relationship fully came together until shortly before the end of the book. Even then, almost as soon as it finally feels like they've come together, there's drama and misunderstanding that pulls them apart again.
I also found it hard to buy their relationship for a couple of reasons. First off, Theo doesn't even tell Bonnie he's a Duke or what he does for a living. He even asks Bonnie's best friend, Cassie, not to tell her. Instead, Bonnie has to find out by looking him up on the internet. If they were in a relationship it would have to come out eventually; one would think it would be better for her to hear it directly from him instead of the internet. My second issue is with how quickly Bonnie goes from breaking off her engagement to jumping into another relationship with Theo. It just seemed to happen really quickly.
I felt for Bonnie and what she went through with her ex-fiancé. I also found her jealousy towards her best friend planning her wedding to be realistic, making her even more of a relatable character.
For the most part, Theo is very nice, but maybe too nice at times. He was clearly unable to stand up to his mother, which I would have liked to have seen. When Bonnie comes over for tea, he barely makes a word when his mother makes snide comments, clearly aimed at her. He needed more of a backbone.
This is the second book in the series. I haven't read the first book in the series, and while I think the reading experience may have been slightly enhanced if I had, I feel it still can be read as a standalone.
While I'm sure there are people out there who will love this book, I'm not one of them. I thought it was a decent read but the pacing, along with my issues with the characters, made it too hard for me to really get into it. If you enjoy sweet romances, this may be a book for you.
Book Info: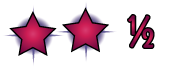 Publication: May 28, 2019 | St. Martin's Press | Sometimes In Love #2
English professor Bonnie Blythe expects her life to play out like her favorite novels, especially now that her long-term boyfriend has finally proposed. So when a shocking discovery leads Bonnie to end her engagement, she decides to close the book on love. But the plot thickens when a brand-new character enters the scene—and quickens Bonnie's heart.
With his brilliant blue eyes, sexy accent, and irresistible charm, Theo Wharton is like a romantic hero straight out of a Jane Austen novel. When fate places Bonnie in England for a summer—conveniently close to Theo—she realizes a hot friends-with-benefits fling is exactly what she needs to start a fresh chapter. Just as Bonnie begins to believe she's falling in love, an eye-opening revelation into Theo's life makes Bonnie feel like she's wandered into one of her favorite books. Will Bonnie have the courage to risk her heart and turn the page with the dashing Brit to find her true happy ending after all?