Snowbound Surprise for the Billionaire by Michelle Douglas: Addie has experienced a lot of loss in just a few short years and she's looking for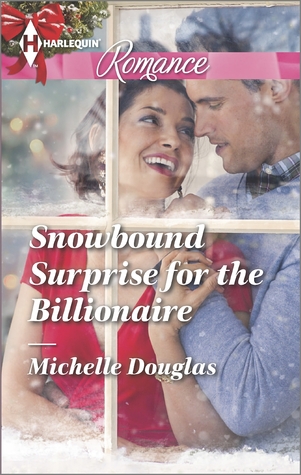 adventure in her life. Addie is loyal, loves animals (especially Bruce Augustus), and often makes decisions that ensure the happiness of others while at the cost of her own dreams and happiness. She yearns to leave the farm, Lorna Lee, where she grew up and travel the world. When Addie finally has that chance to travel, I loved her abundant enthusiasm for the sights, sounds, and foods of Munich.
'Snow!' She raced to the window. 'Flynn, it's snowing!' She bounced up onto her toes. 'I've never seen snow before.'
Flynn is looking for a home and he is convinced that Addie's farm will become that home for him. He doesn't have many friends or close ties since he's been consumed with succeeding in his business and getting revenge. Flynn is intelligent, handsome, sexy, and enjoys working on farms.
Flynn is Addie's boss since he purchased Lorna Lee. Everything changes when Addie accompanies Flynn to Munich as his PA over Christmas. Despite Flynn's focus on business, he was unable to resist Addie's enthusiasm for sightseeing and the magic of Christmas. Addie brought out another side of Flynn.
'You said you needed to buy Christmas presents, and I expect you'd like to mail them home in time for Christmas.'
Her face lit up. 'The Christmas markets?'
Better yet. 'The medieval Christmas markets.'
By getting to know each other, Flynn and Addie begin to see themselves in another light. They challenge each other and their beliefs. Addie has to figure out what she dreams to do and Flynn has to decide if his planned revenge is worth any potential cost.
Overall, I enjoyed Snowbound Surprises with the Billionaire. I found that Flynn and Addie complemented each other really well and they had some key experiences in common. Both were highly influenced by the loss of a loved one and determined on a set course of action as a result of that loss. Michelle Douglas did a really good job conveying the many emotions that both Addie and Flynn experienced, especially Addie's sense of wonder.
Ms. Douglas also included some great descriptions of buildings and attractions in Munich. I would recommend Snowbound Surprises with the Billionaire for someone who enjoys a sweet contemporary holiday romance.
Book Info:

Publication: December 2nd 2014 by Harlequin
After a difficult year, and the loss of her father, festive cheer is the last thing Addie Ramsey is feeling. She's just planning a quiet one on her Outback farm. Until her new boss, billionaire Flynn Mather, offers her the perfect distraction;to spend the holiday with him in Europe as his temporary PA!
Christmas hasn't always been magical for Flynn, either, yet with vivacious Addie by his side, and seeing the joy through her eyes, things feel different this year. Could Addie be the Christmas present Flynn never knew he needed?