Sold to the Enemy by Sarah Morgan was an engaging read about perseverance in the face of adversity.
Selene grew up with an abusive father who pretty much kept Selene and her mother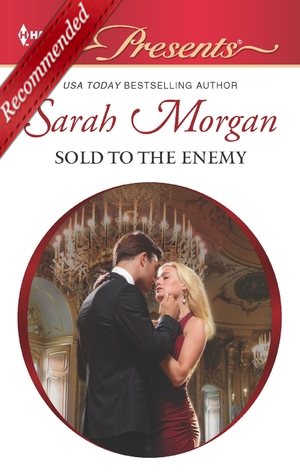 prisoners on the island in their own home without money or contact with the outside world.
Selene has been scheming to get off the island for a very long time and she finally has a plan and a business idea, If she can secure capital to start her business she she knows that she can make a living out of it to support her and her mother.
The only problem with Selene's plan is that no one who knows her father will lend her the money in fear of retribution. The only person that Selene can think of who can stand up to her father is Stefan Ziakas her father's most hated business rival. He also happens to be the man that Selene has fantasized about for over 5 years since she night she met him and he was kind enough to spend time with her. Well, here's what Stefan thinks of her business plan:
'Candles? That's your business idea?'
'Not just candles. Scented candles.' Her voice vibrated with enthusiasm. 'I went to school in a convent. I started making candles in craft lessons and I experimented with different scents. I have three different ones.'
Candles, Stefan thought. The most boring, pointless product on planet earth.
I really liked Selene's character, she was refreshingly optimistic and a dreamer; she was also confident and fiercely independent…
'Well, I want it. I've lived under my father's rules for so long I want the freedom to come and go as I please. I can wear what I like. See whoever I like. Be who I want to be.'
'And who do you want to be?'
She'd thought about nothing else.
'Myself,' she said simply. 'I want to be myself. Not someone else's version of who they think I should be.'
Selene puts her plan in action and approaches Stefan for a business loan; Stefan has his own ulterior motives for helping Selene out. This meeting between Selene and Stefan sets the ball rolling and what follows is seduction, chaos, betrayal, and pandemonium, All of which make for an engaging and entertaining read.
'I have this fantasy about wearing a wicked red dress and drinking
champagne from a tall, slim glass with a handsome man in a dinner jacket. Would we drink champagne?'
His mouth curved into a smile so sexy it should have been illegal. 'All night.'
'And would we—?'
The devil danced in his eyes and his mouth moved fractionally closer to hers. 'If you're asking what I think you're asking then the answer is yes, we definitely would.'
This story could have been really morbid and angsty but Sarah Morgan did a fantastic job by choosing to give it a more upbeat and optimistic feel.
If you like feisty heroines and Alpha hero's with a dollop of beta I would highly recommend this book.
Rating: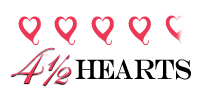 Book info: Publication Date: January 22, 2013 | Series: Harlequin Presents (Book 3113)
Stefan Ziakas might be her father's most hated business rival, but he's the only man who has ever made Selene Antaxos feel beautiful. So, needing to make a new life for herself, Selene apprehensively turns to Stefan for help.
Except the dark-hearted tycoon is nothing like the white knight she remembers. Seduced, bedded and betrayed in a matter of days, Selene realizes it's not always better the devil you know. She's sold her soul—and her heart—to the enemy!