Somethin' Dirty (Country Fever #4) by Em Petrova: Twenty-five-year-old Nola Brady is a hot country girl from Wyoming with a fabulous voice. She lives at home with her family, saving every penny with the dream of going to Nashville and becoming a star. She performs locally and the amazing high she experiences from the applause and being in the limelight is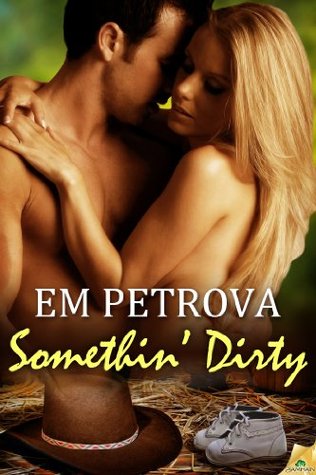 almost as satisfying as a romp in the hay.
Forty-two-year-old cowboy Griffin Turner has a lot going on in his life. To begin with, he is a single dad to his colicky infant daughter Lyric. Secondly, he runs his cattle ranch all by himself, so there is always plenty of work to be done. And lastly, his mother was just diagnosed with breast cancer, so not only will she be unable to help him with Lyric, he must be available to her as much as possible. Thus, he decides to hire a nanny and Nola answers his ad.
Nola immediately hits it off with Lyric as well as Griffin. Nola finds Griffin's worldliness and tough as nails attitude to be a real turn on. As far as Griffin is concerned, Nola is the epitome of beauty, talent and potential motherhood. Their chemistry is ignitable. Their passion cannot be denied and they have mind-blowing sex whenever there is time available. They can't keep their hands off of each other. Although they are falling in love, Nola's dream is ever present and eventually, she leaves for Nashville. Luckily they are able to share their dreams with each other and have a passionate future together.
This is an okay book that flows well from beginning to end. However, I did not care for it. Firstly, it is difficult to believe that a single person could run a cattle ranch all by themselves, even if they had no additional responsibilities. Secondly, I would have preferred a little more story and little less sex. Lastly, the characters fell flat for me and I never connected to Griffin as a hero figure, he came across more like a sex depraved maniac.
Book Info: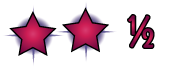 Publication: February 11th 2014 by Samhain |  (Country Fever #4)
She's headed for the big time…unless her heart gets stopped at the pass.
Country Fever, Book 4
Forty-two-year-old single father Griffin Turner couldn't have made it through colic and calving season without his mother's babysitting services. But just when he thinks he's got the hardest part of the infant learning curve licked, he gets devastating news. Mom is sick. And Griffin is forced to hire a nanny.
With nothing but twenty dollars in her pocket and her voice, Nola Brady wants to leave small-town Wyoming to pursue her dreams in Nashville. She answers Griffin's ad to keep body and soul together until her big chance arrives. Love isn't even on her radar…until she unexpectedly falls for the rough-and-playful cowboy.
Between the sheets, they're poetry. Outside the bedroom, he inspires her to be more woman than she ever dreamed possible, which scares her enough to put on the brakes…and hit the road.
But if she thought he'd just let her leave quietly, she was wrong. Because hell hath no fury like a cowboy in love…especially one with a baby on his hip. And a ring with her name on it.
Warning: This cowboy daddy is determined to make a May/September romance work—even if he has to lay down his palm or his mouth on a round ass cheek to do it.