In Stranded With The Navy SEAL by Susan Cliff , Navy SEAL Logan Starke was sent to protect former President O'Brien's daughter on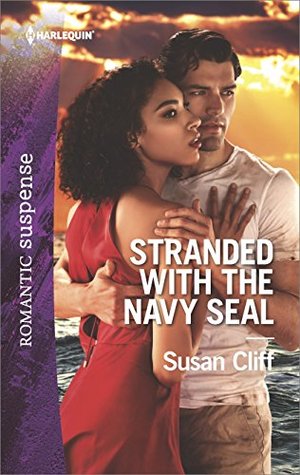 a cruise. When she bails at the last minute, Logan decides to take the cruise anyways. There he meets Cady Crenshaw, a chef. Cady's working on the cruise ship to get away from her ex, and both she and Logan decide a one night stand would be a good way to entertain themselves. Only things go terribly wrong when Cady is mistaken for the former President's daughter, and Logan has to rescue her. They become stranded on a deserted island, but will anyone be able to find them?
The premise of the book sounded interesting, and it started out really well. There's some action as the kidnappers try to nab Cady and Logan has to stage a rescue on his own. It's when they become stranded on the island where it went downhill for me. At first it was interesting to see Logan take charge and show off his survival skills, as well as to see how Cady handled being in such a situation. But then it became a lot of what they were eating and how to have sex without protection. I imagine there's not much to do on a deserted island, but it became a bit repetitive.
There were several aspects of the story that didn't work for me. First off, Logan was injured. Would the Navy really send an injured SEAL on a mission, even if it was just being a bodyguard? Considering it was his knee, one would think it would hamper his ability to spring into action if he needed to chase anyone. Then there's the fact that the pair is stranded for weeks, yet the kidnappers somehow manage to find them again. If the kidnappers were going to go after them, it would have made more sense to have done so immediately after they managed to get away, not weeks later.
Both characters annoyed me at some points, especially Cady. When Logan attempted to fix the raft in case they needed to escape the island, Cady kept insisting she wouldn't go because she didn't want to take risks. Even when Logan pointed out that might be the only way to survive, she still insisted she would not leave the island on a raft. I realize she was scared, but she wouldn't even consider it if was the only option to save her life, which baffled me. Then when Logan has to go back to find the other kidnappers, she gets mad at him for doing his job. It's not like she didn't know what his job was or why he was on the ship to begin with. It would make sense he would need to figure out who was after the President's daughter, yet Cady didn't seem to get that.
This is classified as romantic suspense, but honestly, there's not a whole lot of suspense. There's the two scenes involving the kidnappers and that's pretty much it.
Stranded With The Navy SEAL wasn't bad, it just wasn't my cup of tea. If you enjoy romantic suspense (heavier on the romance than the suspense), or like stories about people stranded on deserted islands, this book may be for you.
Book Info: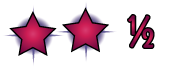 Publication: November 1, 2017 | Harlequin Romantic Suspense | Team Twelve #1
Working on a cruise ship was supposed to be the perfect distraction for chef Cady Crenshaw. Instead, it made her the perfect target. Abducted and thrown overboard into foreign waters, she has only one shot at survival…and it comes at the hands of an irresistible ally.
Navy SEAL Logan Starke's protective instincts were locked and loaded the moment he met Cady at the ship's bar. When a violent struggle to take down her captors leaves Logan and Cady stranded on a deserted island, he leaps into rescue mode. But the hot sand and the even hotter attraction between them can't be denied…and temptation could be the deadliest threat yet.