Secrets at Seaside by Addison Cole: Amy is back on Cape Cod for one more summer before moving to Australia for a fantastic business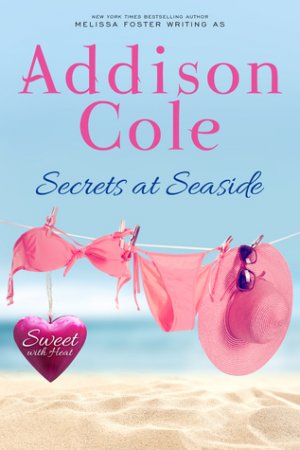 opportunity. It also means only one more summer to finally get Tony to notice her again. Fourteen years ago, she and Tony had a whirlwind summer romance, but it ended in heartbreak.
Tony has only ever wanted Amy, but he's never felt like he deserved a second chance – or that she really wanted him again after that summer. But as Amy finally pushes her case, and faces what happened all those years ago, Tony may finally get his wish.
Facing the past is hard, but as Amy and Tony learn, leaving the one you love is even harder.
I enjoy the Seaside romances. They tend to be cute and sweet. Secrets at Seaside, however, brought a whole lot of drama, and I can't say I liked it. It ended just feeling painful, and melodramatic, and a bit repetitive.
I felt more annoyed than anything by this couple and their romance, and that was especially a disappointment because I was so looking forward to their story. As far as second chance romances go, though, this was definitely a strong split all those years ago. I definitely understood their breakup and the pain they each felt for all these years.
Overall, this story was not my cup of tea. I liked the lightness of the earlier romances in this series, and I felt the tone of Secrets at Seaside didn't match. However, if you love this community and like the deeper story I recommend Secrets at Seaside.

Book Info: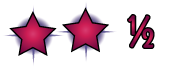 Publication: October 25, 2017 | World Literary Press | Sweet with Heat: Seaside Summers #5
In SECRETS at SEASIDE…
Tony Black is the hottest surfer on the planet. He travels the world throughout the year and spends his summers on Cape Cod with his friends, at the Seaside cottages in Wellfleet, Massachusetts. He's got his choice of women, but Amy Maples is the one he wants. Fourteen years ago she was his for an entire summer, until a devastating accident changed everything, and what they had seemed like it had never existed–at least for her.
Amy Maples is as consistent as the day is long. She's spent summers on Cape Cod forever, she always does the right thing, and she's spent years trying to reclaim the heart of Tony Black, the only man she's ever loved. She's back for a summer of fun with her friends at Seaside, only this year she's been offered the opportunity of a lifetime thousands of miles away, and she's decided to try one last time to reconnect with Tony. But having a relationship with Tony means dealing with her past–and dealing with her past may knock her to her knees.