Style Me Sexy by Tara Chevrestt: Bridget is a successful and extremely kind woman, yet terribly insecure due to being constantly berated and abused by her now ex-boyfriend. She is excited to have met a man online that she believes may be the one, Diego.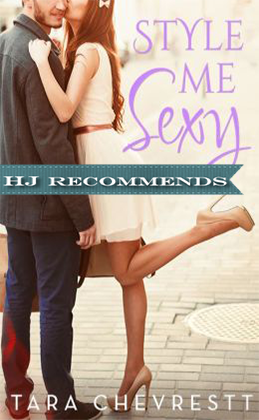 After a month of online chatting, they decide to meet in person.
In preparation for their date, Bridget makes an appointment to have her hair coiffed. With her regular stylist out because of an emergency, she reluctantly agrees to let Javier, a real hottie, transform her hair.
His sexual energy is not lost on Bridget, especially since they seem to have an unspoken connection. Javier enhances her natural beauty, and now Bridgett's outer appearance is finally in sync with her inner beauty. She is truly a sight to behold.
Who knew a trip to the salon could be so erotic. Style Me Sexy is a very short story that packs a big punch.
If you have a few minutes to spare, read Style Me Sexy for a completely uplifting experience.
Book Info:

Publication date: 10/1/2013 | Publisher: Harlequin Enterprises Pty Ltd, Australia
Bridget isn't beautiful. At least she doesn't think so. Besides, her ex always told her she wasn't. And she believes him. So when an online romance leads to a blind date, she heads to the salon for a makeover stat.
She's dismayed to discover that her usual stylist isn't available, and she has no choice but to let a man do her hair. Nervousness turns into sexual awareness as the sexy Javier buries his fingers in her tresses.
Javier has been aware of the timid but kind woman for some time and vows to make her see that she's beautiful on the outside as well as on the inside. Will he succeed in keeping his own feelings at bay and style her sexy?