In Sweet Summer Sunset by Delores Fossen, rodeo rider Nico Laramie has been with many women. But in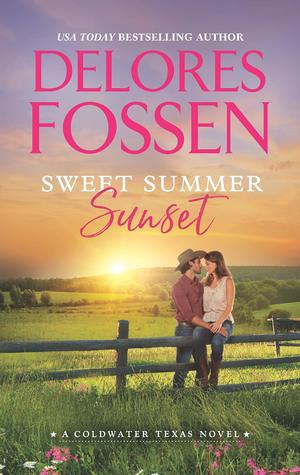 a letter his foster mother wrote him before her death, she asked him to clean up his act and, for two months, act like he was in a stable relationship for the sake of his foster sister, Piper, who is now being raised by Rayelle, the sister of his foster mother. When he catches his friend, Damien, insulting Eden, who happens to be his best friend and Damien's ex-wife, he kisses her and decides maybe she can be the one to be in a pretend relationship with him. It doesn't take long for both Eden and Nico to realize that there may be more to their friendship than they thought, but with Damien always popping up, Damien's new fiance harassing Eden, and both Rayelle and Piper keeping secrets, will their new relationship be able to survive?
While I enjoyed the book, I had some issues with it. The biggest one is Damien. He's nothing but insulting to Eden. He implies no one would want her, yet, despite having a new fiance, won't leave her alone. He keeps insisting she's not over him, even though she keeps telling him she is. It got to the point I wished I could have told him to just get over himself, because he was very annoying.
Then there was Nico. He was friends with Damien and best friends with Eden, but I didn't get his friendship with Damien. They didn't act like people who were friends. Nico also knew Damien had been unfaithful to Eden, but he kept it to himself while they were together. I would think if his friendship with Eden was stronger than his friendship with Damien that he would have felt compelled to be honest with her, instead of keeping the secrets of someone who didn't deserve his loyalty. I also thought Eden forgave Nico much too quickly once she learns the truth. Considering they were so close, I would have expected her to have more of a reaction than she did.
I thought it was pretty easy to figure out what secret Rayelle was hiding, and honestly I didn't like her through most of the book. She's too harsh and uptight, seeming to look down on Nico, Eden, and pretty much everyone else. Once the truth of her past is revealed, I did feel sorry for her, but it wasn't enough to really excuse her behavior through most of the book.
Sweet Summer Sunset is a small-town, friends-to-lovers romance filled with secrets. While I was somewhat annoyed with some of the characters, it's still a good book that I think most readers will enjoy.
Book Info: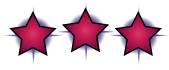 Publication: June 25, 2019 | HQN Books | Coldwater Texas #3
Rodeo rider Nico Laramie may have a not-so-squeaky-clean reputation with the women of Coldwater, but there are rules he doesn't break. No bullies. No married women. And definitely not his best friend, Eden Joplin. So what exactly is Nico thinking, kissing Eden in front of her jerk ex-husband? With the proverbial bull out of the pen, Nico is about to get gored—hard. Eden has secretly been writing a sex-advice blog called "Naughty Cowgirl," but her divorce killed all her sexy inspiration. Then, when her gorgeous best friend kisses her in a way that makes her toes curl, suddenly Eden's mojo is back. And the heat isn't going away. Now something deep and long-denied is happening between them. Something that could destroy their friendship…or finally prove that this time it's the real deal.