Taming the Beast by Lucy King: Book three of the Fairy Tales of New York series is finally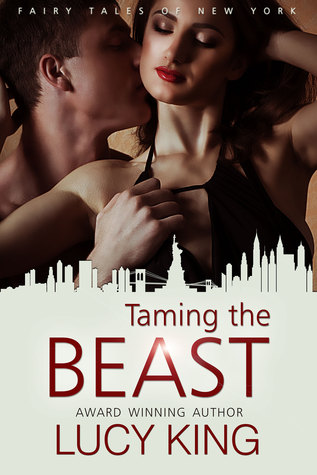 here and Ms. King is taking her readers on a journey similar to that of Beauty and the Beast.
The only thing really missing though she gives her readers a cellar full of amazing wines, there is no real library and that just makes me sad. However that is the only detail about the entire novella that is depressing.
Ms. King has expanded the lives of these four friends and given real life to a hero who seemed to be all but a robot in the first two novellas.
Taming the Beast by Lucy King is a quick read, a lusty read and one that will have you now wondering what about Faith?
Book Info:

Publication: June 26th 2016 | Tule Publishing | The Fairy Tales of New York Book 3
Once upon a time, Mercedes 'Mercy' Hernandez had the most enormous crush on her best friend's older brother, Seb Madison. Now, though, she can't stand the beast. Forget that he's as spine-tinglingly gorgeous as ever. He's a lousy brother and a manipulative bastard, not that she ever thinks about that disastrous one night stand they once had…
Still riddled with guilt over the death of his parents, billionaire loner Seb Madison has spent so long emotionally shut off that when beautiful, fiery Mercy bursts into his life again, he doesn't know what's hit him. All he knows is that she confuses him and he doesn't like it.
Yet their chemistry hasn't faded and, when hostility turns to attraction, a no-strings affair seems the logical solution. Mercy's taking a much needed break from her family's Argentinian vineyard to study for an MBA and Seb doesn't do relationships. Neither have either the time or inclination for anything other than weekends-only red-hot sex. Or do they…?