Taming the Billionaire by Dani Wade: Hiding away from the world isn't the answer, because there is always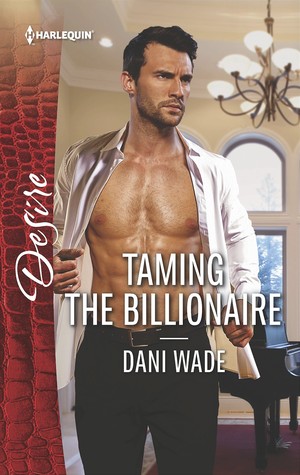 someone who has to poke at you, has to discover whatever it is you wanted most to forget.
Willow Harden wasn't nosy, per say, but she did have a thirst for knowledge. That thirst might have been curiosity, might have been wonder or might just have been nosiness but to her, it was a quest for learning. In this case it was learning more about her ancestors and learning the truth, that shouldn't be that hard, right? What was one summer?
Tate Kingston was done, and had been for years. The outside world could stay outside. He didn't need them and what they needed from him, he gave. In fact in many ways he poured out his life's blood in each and every novel that he wrote. He liked things just the way they were, or at least that was what he told himself. Without changes he could keep going forever.
When Tate's butler/friend/only companion took a vacation and arranged for a temporary housekeeper neither Tate nor Willow had any idea what the summer would hold. One hoped for answers and one hoped for peace, would either succeed?
Ms. Wade has given her readers a delightful read with this novel. It's an interesting romantic twist on a gothic novel where things aren't always as they seem. She draws you into the lives of the hero and heroine as well as their ancestors. That is actually the one flaw, If she had had more pages it would have been interesting to learn more about their great greats and that relationship. This is one of those novel that while hitting all of the high points of a romance novel gives you so much more. Just be aware that waters can be pretty strong and pull you in many different emotions… I mean directions.

Book Info:

Publication: March 6th 2018 | Harlequin Desire | Savannah Sisters #2
The beast of Sabatini House is real. And only one beauty can tame him.When Willow Harden arrives at Tate Kingston's island castle for her housekeeper job, she finds her temperamental boss isn't just an enigmatic author living in self-imposed exile–he's an attractive flesh-and-blood man. Soon she's thinking less about her mission to uncover his family's secrets than about being under his covers. Until an unplanned pregnancy sets them on a collision course with destiny…