Tempting Acquisitions by Addison Fox is a fun sexy and very entertaining read from beginning to end.
Keira McBride has put everything she is trying to restore her family's magazine empire to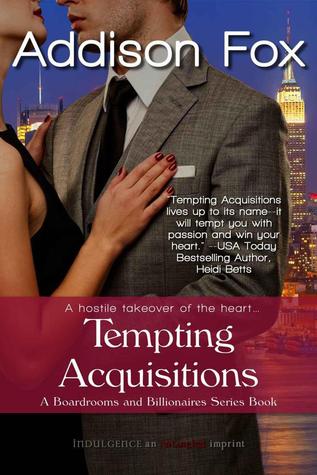 it's former glory for the past decade, after her father had almost singlehandedly destroyed her grandfather's legacy. But now corporate raider Nathan Cooper is trying to takeover her and her sister's legacy.
Nathan Cooper is used to getting his way in business and personally. But he is for a challenge for Keira will not let her company go without a fight. And to make things even more complicated the chemistry and attraction between them is undeniable.
Now Nathan just has to convince Keira to act on their attraction and see where things lead. But his mistake is in thinking that they can keep the business side away from the personal, because business is personal for Keira.
Nathan will have to see what's more important, the woman he is falling in love with or his pride in always acquiring the business he wants. While Keira will have to learn that business is not always personal, for she is her own person outside of the business.
This book was a fun and sexy read from beginning to end. The sparks and chemistry between Nathan and Keira were fun to read about as well as watching realize that love is worth fighting for. I can't wait for the next book in this series.
Rating: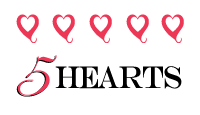 Book Info: Publisher: Entangled Publishing (Indulgence) (January 7, 2013)
CEO Keira McBride has put more than a decade of blood, sweat, and tears into restoring her family's magazine empire and knows she can handle any business challenge thrown her way…until sexy billionaire and corporate raider Nathan Cooper makes a play for her legacy.
Nathan's not accustomed to losing and neither is Keira. When an all-consuming attraction threatens to devour them both, Nathan makes it clear he wants to move their relationship out of the boardroom and into the bedroom. Keira knows it's going to be the negotiation of her life and the stakes have never been higher. This time, her heart is on the line…