Texas on my Mind by Eve Gaddy: Friends for life. Those are the kind of people you can't replace, nor can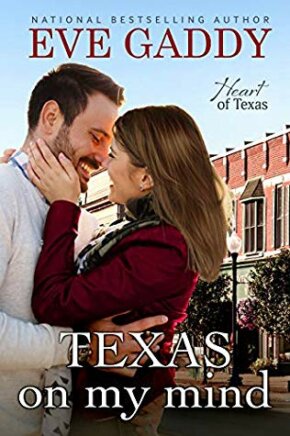 you possibly attempt to date because if something goes wrong so does your friendship.
Charlie Stockton knew this. She also knew she had more baggage than would fit in a U-Haul. She was not about to date her best friend. No she refused to see what everyone was talking about. So what is he was looking at her a little differently or reacting in a different manner, he would get over it and her best friend would be her best friend.
Turner McBride didn't know what had changed. Somewhere along the way though his best friend had turned into a woman, and one he was attached to. The funny thing was though he couldn't figure her out about this. They had been friends too long and he wasn't sure how to turn that friendship into something more.
When Charlie and Turner test the waters, they realize they are deeper than they ever knew. However when some riptides happen will they be strong enough to keep each other afloat or will they be torn asunder.
Ms. Gaddy has done an interesting job in this fact paced novella. There is a lot of movement but not a lot of detail. You may end up wanting to smack both the hero and the heroine over and over from the beginning to the end and in one way it's good because you do care enough to want to beat them for being stupid but on another level they don't seem to ever smarten up which is just hard. The novella is a quick read and very surface.

Book Info: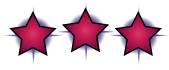 Publication: August 15th 2019 | Tule Publishing | Heart of Texas #2
What happens when you discover that the woman who's been a friend for years is actually the one you've been waiting for? If you're Dr. Turner McBride you set out to prove that the two of you would be perfect together.
After betrayal and a failed marriage, Charlie Stockton returns to Last Stand, Texas, to run her bakery and avoid commitment. She's delighted to resume her long-time friendship with far-too-sexy Turner – but no way is she ready or able to trust her heart again. Although she might be tempted into an affair, Charlie's convinced their friendship is too important to risk losing by taking it to another level.
It will take all Turner's determination and an unexpected wake up call to prove to Charlie that risking her heart will be well worth the gamble.