That Kind of Special by Abby Wood is an interesting book. Twenty-five year old Katina Lindtson is a hard-working interior designer trying to build up her clientele within the community. She and her best friend Doreen have a blast working together and success is undoubtedly on the horizon. Katina is a strong, independent young woman and has difficulty maintaining romantic relationships. She likes to be in control and after a few months, she typically has had enough and ends it with whomever she is dating. This time Colby Wilson is the unfortunate break-up recipient. Unbeknownst to Katina, Colby is a little screwed up in the head and continues to bombard her with phone calls and texts long after their relationship has ended.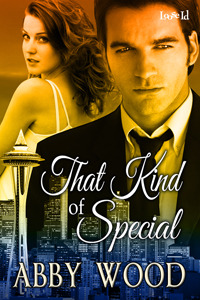 Trent Bauer is a wealthy and successful security expert. He owns and manages Bauer Enterprise, the top security company on the west coast of the United States. Trent has a knack for spotting trouble, which is how he became so successful. Trent likes and needs control of everyone and everything involved with his life. He is a good person and goes out of his way to ensure the safety of those he cares about most.
Trent was passing by Colby's apartment complex when he noticed him physically restraining Katina from leaving, which caused him to knock Colby out cold. Due to Trent's controlling nature, he insists on walking Katina to her door, while lecturing her about safety and walking alone. He even arranges for a dead bolt to be immediately installed, after he is able to get into Katina's apartment easily.
Trent is enthralled by Katina's spunk and wit, so he asks her out. They hit it off and become involved very quickly. Katina is experiencing an entirely new way of dating, with Trent in control of everything. She realizes that she truly likes him and his controlling ways. Katrina has always liked older men and Trent is twenty years her senior. Both are falling in love with each other.
I love books with an alpha male lead, but this one did not do it for me. I did not feel the chemistry between the two main characters, Katina and Trent, and the sex scenes seemed forced instead of hot and sensual. I really liked two of the secondary characters, Doreen and Tilda, (Katina's mother) because they had personality and likableness. Although the ending was predictable, it was well written.
Book Info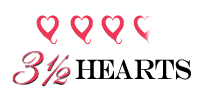 Publisher: Loose Id LLC (July 2, 2013)
Genre: Erotic Contemporary
Katina Lindtson is a twenty five year old interior designer who must break up with her latest boyfriend. She tried, really tried, to make the relationship work this time. With a pitiful track record in the man department, she's saved from more drama in her life by a sexy, older man. Bossy and controlling, Trent is everything that appeals to her. But the last thing she needs is a whacked out relationship like the one her parents have. If only she had enough strength to walk away.
Successful and rich, Trent Bauer, owner of Bauer Enterprise, the top security firm on the west coast recognizes a woman who needs help, and Katina needs saving. He never expected to react to the young woman so possessively. But until Katina realizes the one thing she's been denying herself has been in front of her the whole time, she'll never allow herself to give him complete trust and control in their relationship. And nothing else will do for him.