In The Art of Keeping Secrets by Rachael Johns, A friendship between Flick, Neve and Emma was quickly forged when their teenage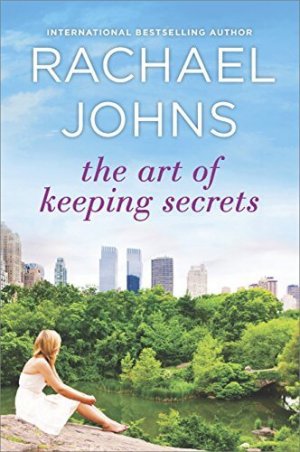 sons started private school together. The three soon found their lives weaving together on a weekly basis between school activities, book club, their careers, and their own sons' friendships. And they wouldn't have it any other way. But for as close as Emma, Neve and Flick have become over the past five years, there are things in their lives that they have yet to tell each other. Things that could change the way their friends would look and think of each of them going forward.
'She'd finally revealed her biggest, darkest secret… She was no longer the perfect Flick, one half of the perfect couple, as she'd always worked so hard to be… What if Emma and Neve no longer wanted to be friends with her?'
Flick has managed to keep a secret about her marriage and her husband quiet for almost two decades. But she faces the truth coming out soon, whether she wants it to or not. Neve must finally own up to her past and how it directly affects her beloved son. As a single parent it scares her to pieces wondering how he'll take the news and if he'll forgive her. And Emma has had a string of bad luck over the years and is sure it's finally catching up to her. Between her three kids, her jerk of an ex-husband, and money woes, she's exhausted and is constantly suffering bad headaches. As she gets dragged to New York from her native Australia by Neve and Flick, Emma's health concerns will reach a breaking point and force her to make some serious decisions.
'She didn't deserve [his] forgiveness, she didn't deserve his love or his body, but, by God, she wanted it. She'd made some terrible mistakes in her life, but turning down his offer of love was not going to be one of them.'
The Art of Keeping Secrets was a roller coaster of emotions wrapped up in a rock solid story as three friends journeyed together through life, love, and a multitude of family issues.
'Even if their lives *were* falling apart, at least they had each other to laugh and cry with.'
Possible trigger warning: Infidelity, transgender, brief mention of suicidal thoughts.
Rachael Johns has a way of writing stories that are thoughtful, character-driven, and have a realistic feel to them. The Art of Keeping Secrets bumped that up a notch for me, as she also added in thought-provoking twists to relationships and some non-traditional issues we face in the world today. It was interesting to see how Neve, Emma and Flick, while presented as everyday women with struggles most parents face, were also dealing with secrets they hadn't told each other. And that's where the drama and the real depth of the story began.
I think readers will be able to identify with at least some of the problems Flick, Neve and Emma faced and the internal battles they fought. I loved that they drew strength from each other. They tried to be sounding boards, cheerleaders, and a shoulder to cry on for one another, depending upon what each situation called for. Of course there were hurt feelings and some bickering along the way, but what relationship doesn't encounter that on occasion? And while my heart went out to all of the ladies, it was Emma's bad luck that really broke my heart. She just couldn't catch a break for the majority of the book but she did have a HFN ending.
Neve's dramafest took me a little while to be able to empathize with her as a lot of it was of her own making. I did like her though and thought she was the free spirit of the bunch who kept things interesting. And after a nearly tragic event in the latter half of the book, Neve did get her own lovely HFN ending. Now Flick…I think her secret will be a shocker compared to the other two. It was hard to wrap my head around what she was facing and how her future would change when her secret came out. It really made me think and wonder how I would handle Flick's situation. The only issue I had with her part of the story was that it all wrapped up very abruptly at the end of the book and just blew me away with its intensity–and that it wasn't a HEA. Or even really a HFN.
Messy, complicated relationships. Lies, and as the title suggests, secrets. Testing the bonds of female friendship. This work of women's fiction had it all and then some. Rachael Johns had me hooked from the start and I think other readers will feel the same way.
Book Info:

Publication: August 29th 2017 (first published October 1st 2016) | MIRA |
Some Secrets Weren't Meant to Be Kept…
They started out as the "misfit moms"—the trio of less-than-conventional parents at their sons' tony private school. They've shared everything. Or so they thought. Now, on a once-in-a-lifetime trip to New York City, they'll sightsee, they'll shop, they'll catch a few Broadway shows. They'll tell all…
After seventeen years as a single parent, Neve will reveal a past sin that could destroy her relationship with her son. Emma will uncover the roots of her exhaustion and divulge the inappropriate feelings she has for her boss. And Flick—who knows a little about crafting a flawless exterior—will share the shocking truth that lies beneath the veneer of her perfect marriage.
When the tight hold they've each kept on their secrets for years begins to slip, they must face the truth. Even if the truth will forever alter the course of their friendship and their lives.