In The Bear Who Loved Me by Kathy Lyons, bear clan leader Carl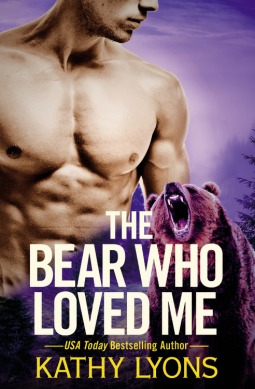 Carman runs a camp for kids from shifter families. Becca Weitz has been bringing her nephew, Theo, there for years, not knowing that the camp is to teach the children how to embrace their shifter side. In fact, she has no idea shifters even exist until Theo goes missing, and Carl has to admit that he most likely took off to have his first change. When newly changing shifters, both wolf and bear, start going missing and Theo may be one of them, Becca is thrown into a world she knows nothing about and quickly has to adapt to the lives of shifters in order to help Carl and his clan discover what happened to the missing shifters.
I normally enjoy shifter stories, but I had a hard time getting into this one at first. It started off a bit slowly, but once the action picked up the story really started to move along. Becca was very protective of Theo. Even though she had a hard time initially believing Carl and his claims, she was still willing to go along with him. When Carl and his clan tried to hold her back because she was human, she wouldn't have any of that. She insisted on being part of the search. She also is able to relate to Carl's clan members in a way he can't, diffusing tense situations because she understood some of the reasons they were lashing out was because they were afraid.
"How did you know what to say to him?"
She chuckled. "I served for years on the PTA."
He frowned. "I don't understand."
"What do you think the PTA is? It's a group of neurotic, sleep-deprived parents who are terrified they're screwing up their kids. Just about every ridiculous argument we had could be diffused by simple support and understanding."
I liked Carl, but in some aspects I had a hard time buying that he was the clan leader. There was a lot of tension between him and his clan members. He let them disrespect him without consequences until he's forced to finally put his foot down. They way he was willing to demote his brother from Beta because he couldn't shift but was willing to consider having Becca be his co-clan leader didn't make sense.
Carl was sure that the clan would give Becca a hard time because she was human, yet that expected tension never seemed to really materialize, except with some tension with Tonya, and that was only because she wanted to be with Carl so she could help lead the clan. In fact, despite Becca's interactions with the clan, it was hard to get a read on how any of them truly felt about her.
The Bear Who Loved Me wasn't my favorite shifter book, but it was a decent read. There are several interesting secondary characters who I'm hoping will get their own books. I would recommend this for readers who enjoy books about shifters with a splash of suspense.

Book Info: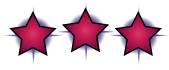 Publication: September 6, 2016 | Forever Yours | Grizzlies Gone Wild #1
Between singlehandedly running her bakery and raising her teenaged nephew, Becca Weitz thought she had a decent grip on "normal." Then her nephew vanishes, and life as she's known it changes forever. Local legends are true: bear shifters exist . . . and her nephew is part of their clan. As is Carl Carman, the sexy, larger-than-life man who has sworn to find her nephew-and the other young shifters who've gone missing.
As the leader of his clan, Carl is surrounded by enemies. He's learned the hard way that keeping a firm leash on his inner beast is key to survival, though his feelings for Becca test his legendary control. Then danger stalks too close, and Carl realizes he must unleash the raging, primal force within to protect everything he holds dear. But can Becca trust his grizzly side with her life-and her heart?