In The Billionaire's Son by Sharon Hartley, when billionaire Trey Wentworth's young son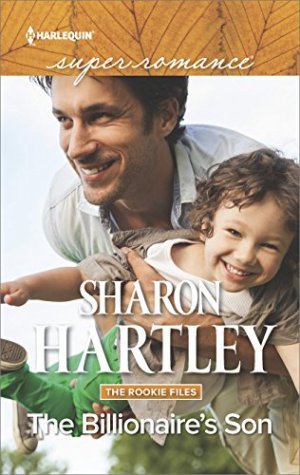 escapes his kidnappers, he runs straight to rookie police officer Kelly Jenkins, yelling "mommy." She realizes something isn't right, even though the guy tries to convince her that Jason is related to him. After a brief struggle the men disappear, but Jason clings to Kelly, insisting that she's his mother. Jason's psychiatrist believes that Jason truly doesn't remember that his own mother is actually deceased, but that Kelly should play the role until his memory returns. Neither Trey nor Kelly are crazy about the idea, but Trey wants to do what's best for his son. But the more time they spend together, will Trey want Kelly to really become Jason's mother? And with the kidnappers still on the loose, will Kelly be able to protect the two people she's come to care about?
I felt so-so about this story. On one hand I enjoyed the suspense and the action involving the kidnappers. But on the other hand, Trey and Kelly's relationship felt like it was missing something. While the pair were from opposite sides of the tracks, the comparisons between their worlds were mentioned repeatedly. It felt like a little too much time was spent comparing how different their lives were.
"Look, I don't want to insult you by offering you cash again, but–"
"The don't." Her cup clattered to the saucer.
"So I'll donate money to your favorite cause or charity, help out your mom or your great aunt. Give to the Police Benevolent Association. Pay off your student loans."
Kelly stared into her empty cup. "Contrary to your obvious belief, Wentworth, money cannot solve all problems."
Trey does mean well, unlike his father. The man forces Trey to go to a benefit the same night his son is kidnapped. It's as if the man doesn't care about his son and grandchild. It was nice to see Trey finally take a stand against him.
While I didn't love it, I still thought it was a good read and would recommend it to those who enjoy romantic suspense.
Book Info: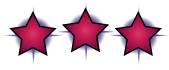 Publication: December 1, 2017 | Harlequin Superromance |
Serve. Protect. Don't fall in love…
Rookie cop Kelly Jenkins thought that saving a terrified little boy from his abductors was the end of the story. It wasn't. With the kidnappers on the loose and the child clinging to her as his "mommy," Kelly is pulled into a world of wealth and privilege.
Arrogant, handsome billionaire Trey Wentworth is the boy's father, and a pain in her working-class butt. Yet even as the threats against Trey and Kelly mount, attraction blazes between them. Leaving now would place them all in peril. But the longer she stays, the more Kelly risks losing herself—and her heart—in a world where she doesn't belong.