The Birthday by Carol Wyer A nice, but slightly shaky start to this new series.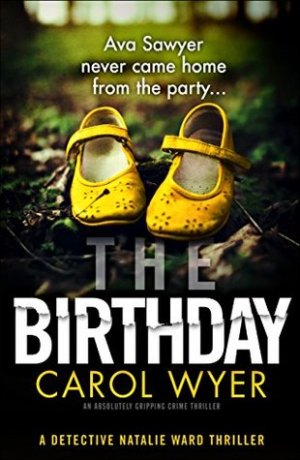 Ava Sawyer went missing while attending a birthday party two years ago. Her cold case suddenly heats up when her body is discovered.
Natalie Ward, still haunted by a previous child murder, is assigned the case with her partner, Mike. But, before their investigation gathers any steam, yet another child is murdered, a child with a connection to Ava Sawyer. Soon a chilling pattern begins to emerge as Natalie races against time to prevent another child from being murdered.
The premise is promising, but the introduction to our new detectives is a bit rocky. I knew this was the first book in a new series, but at times I felt like I was missing large chunks of back story, such as the murder of Olivia, a case that Natalie felt a lot of guilt over. The personal dynamic between Natalie and Mike and their interwoven personal issues also felt as though I was missing out on key background information.
The pacing is steady, without no lags in the action, the suspense increases at a decent clip, and the mystery deepens as new information emerges. The police procedural elements are solid, but there are no real surprises or twists to make things more exciting.
What does work, however, are the real dilemmas Natalie faces when trying to work in a very demanding male dominated career while trying to make her marriage work and be a good mother. She's made some poor choices, but despite temptation, she seems to have learned from her past mistakes. Some may find Natalie difficult to warm up to at first, but I think her character has a lot of room for development as does the series, overall.

Book Info: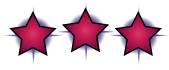 Publication: 9/27/18 | Bookature | Detective Natalie Ward #1
One hot summer's afternoon, five-year-old Ava Sawyer went to a party. She never came home…
When five-year-old Ava Sawyer goes missing from a birthday party at a local garden centre, the police are bewildered by the lack of leads. That is until two years later, when Ava's body is found and another little girl, Audrey Briggs, goes missing. Audrey also attended that party …
Leading the investigation is Detective Natalie Ward . A mother of two teenagers, this case chills her to the bone, and is a disturbing reminder of the last job she worked on. One that ended very badly.
Natalie soon discovers that Ava's mother has some worrying gaps in her alibi and as she digs deeper, she's sure Ava's father is not telling the full story. And what did the owner of the garden centre Elsa see that day? Something that she's not telling Natalie …
Just as Natalie is facing up to the grim possibility that Ava and Audrey were killed by someone close to home, another little girl from the party doesn't come home from her ballet lesson. Can Natalie find a way to stop this killer before more innocent lives are taken?