The Coldwater Warm Hearts Club by Lexi Eddings: After her fiancé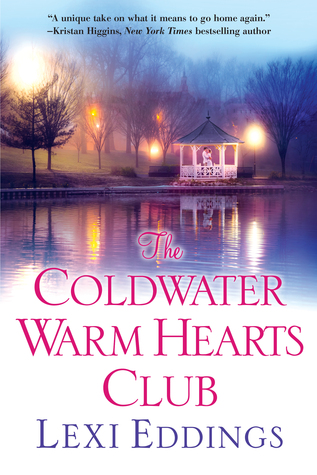 and business partner takes off with all of their clients' money and their assistant, Lacy Evans is made to pay restitution and takes out a loan with some shady characters. Broke and unemployed, she returns to her hometown of Coldwater, OK. There she reunites with an old classmate, Jacob Tyler.
Jacob returned to Coldwater after returning from Afghanistan missing part of his leg. He now owns the Green Apple Grill. When Lacy returns, he wants nothing more than to get to know her again. But as they get to know each other, it becomes clear that both of them have issues that they need to work through before they can find they're happy ending.
While I enjoyed the story, I felt there were some holes when it came to Lacy's story. For example, when the shady loan sharks show up, Lacy automatically assumes that there was a leak in the DA's office. Yet it's never addressed if that was actually the case. And why would she automatically make that assumption?
The town is filled with do-gooders who call themselves The Coldwater Warm Hearts Club. Their goal is to help out people because it makes them feel good about themselves. It was nice to see them all support Lester, a homeless vet in town, and help him get back on his feet.
The book deals with some serious issues, including PTSD, but there are also plenty of humorous moments. A lot of them come courtesy of Lacy's father, who is having a constant battle with squirrels. Here is an example, when he's discussing his homemade squirrel repellent with Lacy.
"What's in it?"
"A pinch of this and a dash of that. I chopped up onions and jalapenos and garlic and boiled them half to death. Then I drained off the liquid into this spray bottle and added a little cayenne pepper for good measure." He gave her a sheepish glance. "A bit of urine, too."
"Urine!"
"That's how animals mark their territory, isn't it? This yard is mine and I mean for those rascals to know it."
He glared up at a trio of reddish-brown squirrels on one of the limbs of the tree whose trunk he was spraying. Well out of range of his spray nozzle, the animals chattered down at him.
The Coldwater Warm Hearts Club is about returning home to heal and rediscover oneself. It's filled with interesting and quirky characters. If you enjoy a romance with little drama and a bit of humor tossed in, this may be a book for you.

Book Info: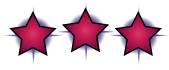 Publication: September 27, 2016 | Kensington |
For Lacy Evans, returning to flyover country is the definition of failure. She had everything she wanted—an award-winning design firm, a chic city condo, a handsome, aristocratic almost-fiancé. Then her boyfriend ran off with her receptionist and her clients' money. Now she's out of business and crashing on her parents' couch. When she slides into a booth at the Green Apple Grill, she's feeling lower than a worm's belly.
But Lacy's old classmate Jacob Tyler is happy to see her. Coldwater's football hero came back from Afghanistan short part of a leg and some peace of mind, but he's counting his blessings, and Lacy could be one of them. Then there's her ex, Daniel, wearing a sheriff's badge and a wedding ring, but looking like young summer love. And a host of unlikely serendipities: the selfless do-gooders who sneak around taming curmudgeons and constructing second chances. The Fighting Marmots. The sprawling, take-no-prisoners Bugtussle clan.
Lacy thought she knew her hometown, and herself. She just wanted to get on her feet and keep running. But the longer she stays, the more she finds to change her mind. . .