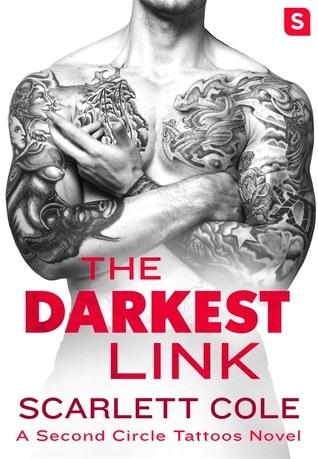 The Darkest Link by Scarlett Cole: On her way to a tattoo convention, Lia finds herself with a broken down car on the side of the road. Who finds her but Reid, also known as Kenny, owner of a garage and the sexiest mechanic she's ever seen.
While it was only ever meant to be one night, neither Lia nor Reid can get enough of the other. But for Reid, Lia is far more than he ever thought, she's the link reuniting him with his sister Harper after he left in the middle of her trial six years ago.
As Reid and Lia deal with this new beginning as well as their own, which is going full steam ahead in both their hearts, it looks like Harper's ex Caleb and his father might be causing trouble at the same time as Lia's father puts the pressure on both Lia and her mom to shape up for his candidacy in the upcoming election.
He laughed. "You look dressed for sunshine, sushi, and saki."
"Any other S words?" she asked playfully, placing her hand on his side which was, Lord God, so freaking solid.
He leaned forward and slowly ran a finger down the length of one of her curls, watching the way it bounced back into place. It was a simple move, and shouldn't have aroused her like it did. Kenny placed his lips next to her ear. "Slipping, sliding, seducing, sucking, screwing, and sexual." He stepped back. "Will those do for you, Red?"
Lia and Reid's romance is definitely sexy –although perhaps a little overdone at points — and very passionate, they go from zero to one hundred very quickly. For me, that doesn't work. I wouldn't call it insta-love – more like insta-lust – but there's no conflict between the two. All issues stem from Lia and Caleb's dads, which causes the focus of the story to be on the behavior from their parents rather than the romance. I would've loved to see Lia and Reid develop their relationship rather than see them react to various incidences.
I definitely like both Reid and Lia. They're strong people and independent, which I always admire. The issues they're dealing with, too, are definitely heavy, and thankfully not too much a continuation of the first. This story resolves Harper's issues from the first in the series, but the conflict is all Lia and Reid's own. That said, I'd recommend you at least read the first in the series before getting to the fourth.
Overall, a high stakes story in a colorful world with a totally retro heroine. It does get dark – of the violent, family relations variety – but for those who love the sexy, dark read, I recommend The Darkest Link.
Book Info: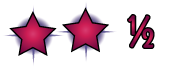 August 30, 2016 | Swerve | Second Circle Tattoos #4
When her car breaks down off the side of a lonely highway far from her sunny Miami home, tattoo artist Lia never expected her very own white knight to ride up on the back of a barely street-legal motorcycle…and she never expected to fall for her dark savior. After a string of failed relationships and a bruised heart, Lia is not looking for forever, and the hot mechanic, with his sexy scruff and shaggy hair, is simply impossible to resist and the perfect candidate for mind-blowingly-perfect, no-strings-attached one night stand.
Reid left his life in Chicago far behind him and hasn't been back, but he's never been able to escape the guilt he feels about his own painful role in inviting a monster into his baby sister's life. A monster who almost destroyed her. Being with Lia is an unexpected gift, one he doesn't feel he deserves, and their one night together has him wanting more than he should. Especially since she doesn't know the truth about his past. However, when he finds Lia's bracelet in his bed, he has the perfect excuse to drive down and surprise her at her tattoo studio, Second Circle Tattoos, in Miami. He's in for an even bigger shock – and a fist to the face – when his past and present collide in the humid Miami weather when he runs into the last person he'd ever expect to see in a tattoo studio: Harper, the sister he betrayed, and the last link to his former life.