In The Dating Playbook by Farrah Rochon, personal trainer Taylor Powell is struggling to get her business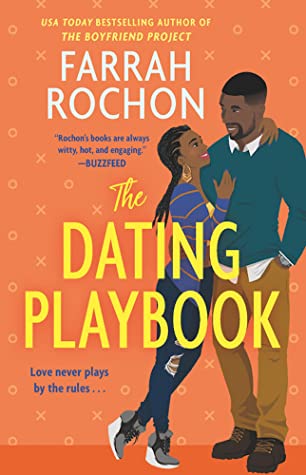 off the ground. Then she meets Jamar Dixson, a former NFL player who was injured and in need of a trainer to get back into the league. When a reporter catches them together and asks if she was training him, Taylor, in an effort to protect him, tells the man that they were actually dating. Now the pair have to put up a front in public, while putting in the hard work in private. The more time they spend with one another, the more they both want their fake relationship to become real. With a lot on the line for both of them, will they be able willing to take a chance on love?
This is the second book in The Boyfriend Project series, and it can be read as a standalone. For those that haven't read the previous book, this book covers how Taylor, London, and Samiah met and became friends, so I didn't feel like I was missing anything when it came to their friendship.
I enjoyed the progression of Taylor and Jamar's relationship. It felt natural and unrushed. I also enjoyed watching Taylor's friendships with both London and Samiah grow deeper as Taylor finally opens up about her past issues and what she believed was happening. It was great to see how supportive they were of her.
Both Jamar and Taylor have issues they're dealing with. Taylor and is struggling financially and other issues, while Jamar is carrying around guilt for the death of his best friend. His main goal is to get back into the NFL not for himself, but to live out his friend's dream. They encourage and support each other throughout their journeys. There's no unnecessary drama between the pair, which I appreciated.
I will say that the one of the things that took away from the story was all the talk about nutrition. While I understood it was part of Taylor's job, it, at times, felt like the author was pushing a certain nutritional lifestyle onto readers. That probably could have been toned down a little. It also felt like it slowed the pace of the book down a bit. The second thing was that there was some tension between Taylor and her family, especially her brother, and that doesn't seem to get resolved. As a whole, I wasn't crazy about Taylor's family.
The Dating Playbook is an entertaining story that will have readers rooting for both Taylor and Jamar to succeed in not only their personal lives, but in their professional ones as well. If you enjoy the fake dating trope, this is a book for you.
Book Info: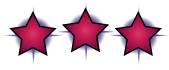 Publication: August 17, 2021 | Forever | The Boyfriend Project #2
When a personal trainer agrees to fake date her client, all rules are out the window in this delightful romantic comedy from the USA Today bestselling author of The Boyfriend Project!
When it comes to personal training, Taylor Powell kicks serious butt. Unfortunately, her bills are piling up, rent is due, and the money situation is dire. Taylor needs more than the support of her new best friends, Samiah and London. She needs a miracle.
And Jamar Dixon might just be it. The oh-so-fine former footballer wants back into the NFL, and he wants Taylor to train him. There's just one catch — no one can know what they're doing. But when they're accidentally outed as a couple, Taylor's game plan is turned completely upside down. Is Jamar just playing to win . . . or is he playing for keeps?