In The Dog Share by Fiona Gibson, Suzy Medley is left a huge mess of a distillery in financial distress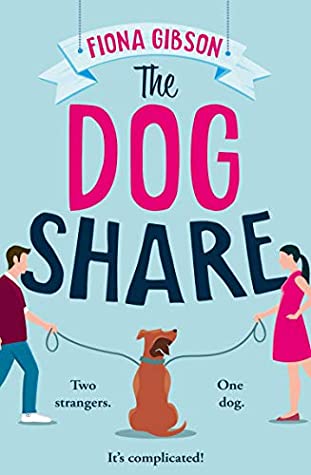 when her ex-boyfriend, who bought it, takes off. On the beach one day she comes across stray dog she has no intention of keeping, yet she can't give him up. Scout makes friends everywhere he goes, and Suzy finds herself sharing him with her new friend, Cara, who recently lost her own dog, as well as with Ricky and his son, Arthur, an eleven-year-old boy who wants a dog of his own more than anything.
Ricky and Suzy haven't had the best of luck in the romance department, but they're attracted to one another. The main complication? Ricky's father is the master distiller who walked off the job after seeing the distillery he loved failing. Suzy wants Harry to come back, but he's a stubborn man. Will he be willing to accept a relationship between his son and the woman he partially blames for the distillery's problems?
If you're looking for a straight up romance, this is not your book. The romance between Ricky and Suzy is an extremely slow burn. In fact, there's really no romantic overtures until the last five or six chapters in the book. As a result, I didn't really feel any romantic chemistry between them, but I did sense that they had developed a genuine friendship.
The first half of the book seemed to drag on and on. It's a lot about Suzy and her ex, as well as Ricky and his girlfriend. I found it to be a bit boring and, at times, confusing. There are some flashback scenes, some of which are marked, but it's not always clearly marked when it switches back to the present. They made the book feel like it was bouncing around all over the place. The second half of the story definitely read smoother than the first half.
I felt like Cara was supposed to play a big part in Suzy's life, but her character felt underdeveloped. In fact, it's mentioned that she was acting strange, but instead of coming out and saying why, Suzy draws her own conclusions instead of confronting her about it and finding out the truth. That also felt rushed. I feel like readers get to know the bare minimum about her, when she's the one person Suzy really confides in.
While there is some sharing of Scout in the book, it wasn't a large part of the book. Instead, it was the catalyst for Suzy to become friends with Cara and Ricky, and her to bond a little with Ricky's son.
Ultimately, while I liked the concept of this book, its execution didn't work for me. I didn't care for the first half of the book, and while I liked the second half better, I still wasn't crazy about it. Things were too rushed and underdeveloped, which was a drastic change from the first half of the book, where things seemed to go incredibly slow and into too much detail.
Book Info: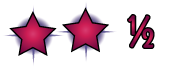 Publication: March 4, 2021 | Avon |
Suzy Medley is having a bad day when a shabby terrier turns up at her door. Just like Suzy, Scout has been abandoned, although only Suzy has been left with a financial mess and a business in tatters thanks to her ex.
Suzy takes Scout in and her chaotic world changes in unexpected ways: strangers have never been more welcoming and her teenage kids can't wait to come home to visit.
Then a chance encounter on a windy Hebridean beach makes things more complicated, because Suzy isn't the only one who needs a friend.
Scout has plenty of love to go round… but does Suzy?