The Geek Billionaire Makeover (a Sexy in Seattle Novel) by Theresa Meyers, is a fast-paced, easy to read book about billionaire technology guru Joshua Martin and image consultant Caroline Parker. Both Caroline and Josh have known each other since high school, and to this day, Josh remains quite smitten. During that time, Josh, and Caroline's younger brother Conner, were geeks and inseparable best friends. While Josh and Conner were writing code and developing the next greatest computer gizmo, Caroline was having fun with her friends and dating the quarterback from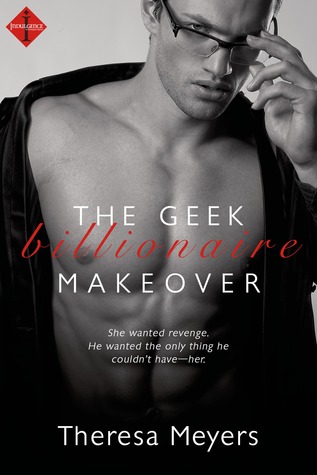 the football team. Unfortunately for Caroline, a situation occurred that caused her father to ship her off to a military boarding school abroad. A few years later, when Josh and Conner were in college, their friendship dissolved due to an interference from Conner's father. Conner remained in school, while Josh dropped out and started his own company, which made him extremely wealthy. Needless to say, Caroline and Conner's father only believed in black and white, never was there a shade of gray for discussion or misunderstanding.
Although Josh does not have a devious bone in his body, Caroline has always believed that he was responsible for her father's actions in regards to both her and her brother's predicaments years ago, and she despises him for it. Now Josh is embarking on a new aerospace venture, which he has to sell personally, and as a result, he needs an image consultant. Josh has to be transformed from a super geek into a publicity magnet, and this is where Caroline's expertise comes into play.
Believe it or not, Caroline is being blackmailed by a man who calls himself Mr. X. He arranges for Caroline to be Josh's image consultant so that she can get her hands on the plans for his latest project. In exchange, Mr. X will not frame Conner for murder. That's really all we know about it, because the story is very vague here, but since politics are involved anything can happen.
This is an odd book and in order to enjoy it, I had to abandon all the ties to reality that usually connects me to the plot and characters. To begin with, Caroline, Josh and Conner, never sought assistance from the police in regards to the blackmail scheme. It was handled very lightly and halfheartedly, considering how serious it really is. The author basically glosses over it once Josh and Conner find out about it. Secondly, Josh did not steal Conner's ideas, Conner knew what Josh was going to do and he chose to give in to his father's demands, instead of being his own man. I believe Conner could have done something to remain a part of the upstart organization, while continuing his education. Conner should have let Caroline know that Josh did not steal his ideas, instead of letting her stew about the situation for years. I liked Caroline and Josh as a couple and the author did a nice job of creating sexual tension. Making over Josh was fun and exciting to be involved with, beginning from the haircut and ending with the psychological issues he was finally able to work through. Overall, a fair read.
Book Info: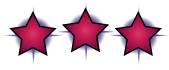 Published August 18th 2014 by Entangled: Indulgence | (a Sexy in Seattle Novel)
She wanted revenge. He wanted the only thing he couldn't have—her. Image consultant Caroline Parker is willing to resort to corporate espionage to get revenge on Seattle tech billionaire CEO Joshua Martin. He may be king of the computing world now, but when they knew each other in high school, he was just the geeky friend of her younger brother she refused to date.
To successfully launch his new venture, Aeon Industries, Josh's got to shake off his geek veneer and get into beast mode, and he needs her help to do it. Josh always thought the brass ring was his next big business coup, but once he sees Caroline again, he realizes that old desire to have her has never waned. Now he's determined to make her his, no matter what the cost.
Caroline knows she can create a superstar from the geek, but she's got a deeper reason to sign on for the job. Helping Josh remake his image gives her an opportunity to get close to him–and get her hands on the plans for Aeon that could save her brother from a ruthless blackmailer. But as Josh's image makeover takes hold, and she starts to fall for her creation, she realizes too late that her venture into espionage could ruin more far more than Josh's empire.