The Illegitimate Billionaire by Barbara Dunlop: How well can one really know oneself? What would you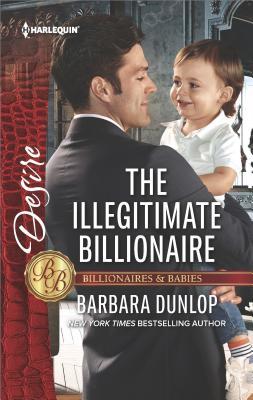 do if you were offered a fortune?
Deacon Holt thought he knew. All the money in the world wouldn't make him sell his soul, or drag someone else into a twisted world. So maybe it wasn't the money that was making him consider this bizarre request his biological father made. Maybe it was the idea of being an official part of the family? Or maybe it was just seeing her and feeling something.
Calli Clarkson was in an odd pickle. She had loved her husband in her own way. He was an amazing man, who had saved her, given her children and protected her. Now she was alone, raising two young sons and working a business. There were so many things changing in her life when Deacon walked in and somehow she got swept into a fantasy.
The problem is fantasies don't last and when this one shatters it's impossible to tell if anyone would be able to pick up all the pieces.
Ms. Dunlop has given her readers an unusual story and by that I mean it's truly like nothing I've read before. While the ending wraps up a bit quicker and not as satisfyingly as I would like this is a story that I would gladly read again. The characters pull at you in ways that have you twisting in the wind. The plot is so twisting that you can't seem to wait for the other shoe to drop and when it does in an unexpected manor you can't wait to see where it goes. The story is like a river that way, you know it's going to end with a HEA but how that is THE question. Ms. Dunlop does an amazing job keeping you interested in finding out how. Go pick this one up just to see.
Book Info:

Publication: Published May 8th 2018 | Harlequin Desire |
New York Times Bestselling AuthorHis orders are simple–marry his half brother's gold-digging widow and bring her children into the fold.But his convenient wife is nothing like he expected…If black-sheep billionaire Deacon marries Callie, his father has promised him legitimacy…and acceptance. But Callie is not the gold digger Deacon was promised. She makes him burn with need…and rethink his selfish motives. Is deceiving Callie and her sons a price he's willing to pay for his father's love?