In The Lost Vampire by Kate Baxter, newly turned vampire Saeed has traveled to Seattle on the advice of a child oracle to find his mate,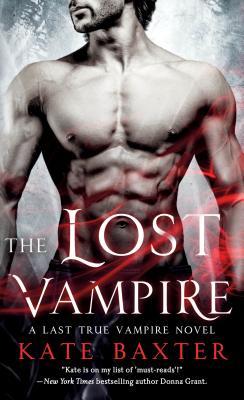 the person who would tether his soul and allow him to feel again. He wasn't expecting that person to be Cerys, a soul thief without a soul who has been a slave to mage Rinieri de Rege. When Saeed realized that the bond hadn't formed because she was also soulless, he decides he will stop at nothing to free Cerys from Rinieri and somehow get her soul back.
I'll start off by saying I haven't read any of the previous books, and in this case, that's a mistake. This doesn't seem to be the type of series readers can just jump into. There are so many characters, and so many things going on that obviously carried over from the previous books. I found myself lost at times, so I recommend starting from the beginning if you're going to read this.
I felt bad for Cerys. She's a soul thief, without a soul thanks to her sister. She has no friends because everyone is afraid of her, plus Rinieri wouldn't allow it. He uses her to steal the souls of people who owe him, and it's slowly killing her. What I couldn't understand, however, was why she was bound to him for so long yet she never tried to find a way to get her soul back and free herself.
Saeed kept saying he couldn't feel anything because he had no soul, yet he seems to feel something for Cerys. He's protective of her, agreeing to work for Rinieri so he could keep an eye on her to make sure she was safe.
I liked the story, but I think I would have enjoyed it a lot more if I knew what was going on with the other parts of it that didn't pertain to the couple. I would recommend it to readers who enjoy paranormal books featuring not just vampires, but other paranormal beings as well.

Book Info: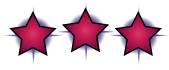 Publication: August 1, 2017 | St. Martin's Paperbacks | Last True Vampire #5
Once one of the oldest dhampirs in existence, Saeed now faces a treacherously uncertain future as a vampire. He believes that the only thing that can restore his position within his coven and tether his lost soul is the flame-haired fae who is destined to be his mate.
Cerys Bain is a soul thief. She is feared by those who dwell in the supernatural realm–and hopelessly bound to the ruthless mage Rinieri de Rege. The raw, sensual vampire who enters her world is both a threat and an intoxicating temptation: No one has ever made Cerys feel the way Saeed does. But to claim their fate as soulmates, Saeed must first find a way to free Cerys from Rin. Is their desire worth the risk of certain destruction–and eternal doom?