The Love List by Elana Johnson: Bea Callahan finally got her divorce papers, and she chopped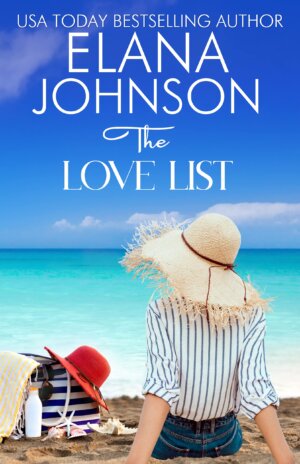 off her hair. Two things on her list are done. As a woman who loves her lists, she created a new Love List of things to do after her divorce was finalized. When her friends push for her to go to Hilton Head to cross another thing off, she is initially apprehensive but has no choice when they book her a nonrefundable trip. When her first day on vacation starts off with one wrong thing after another, she questions whether it was the right choice or not when suddenly Grant Turner comes to her rescue.
Grant Turner's new cottage guest is a breath of fresh air to him in Hilton Head and one that he can't keep his mind off. When he finds out how much her vacation started off on the wrong foot, he asks her to dinner and enjoys her company. As things continue to break in the cottage, he spends more time in her presence and finds that he wants to get to know her even more. Becoming her personal tour guide in Hilton Head is worth it if it means more time with Bea.
As the two explore their spark, they try to keep themselves grounded before Bea has to go, but when neither of them finds they want to separate, can they find a way to make their new romance work?
Bea is dealing with a lot when we first meet her. She is trying to figure out how to be single for the first time in a long time. She is also trying to figure out who she actually wants to be. By spending the time in Hilton Head, she starts to explore the new possibilities for her out there. I loved Bea as a character, because she is strong in herself but also knows when to lean on her friends and family.
Grant is so used to his ways. Living in Hilton Head has helped him build a network, but since his divorce, he hasn't found that companionship that he wanted. When he meets Bea, he is shocked to feel a spark but wants to explore it. Seeing how he reacts to his feelings helps you understand him more from the reader's perspective.
Overall, I thought the book was a light and easy read. It wasn't necessarily my favorite, but I really liked the characters. I feel like we're going to see a lot of sequels pertaining to the different women in Bea's Supper Club, and sometimes it felt like it was preparing for that instead of focusing on Bea and Grant. It would've made sense to focus on them with only one other story being prepared for a sequel, but there was a lot of extra opinions from the friends with their own chapters that made it hard to understand where the next book would go.
Book Info: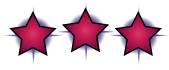 Publication: May 17, 2022 | Aej Creative Works | Hilton Head Island #1
Beatrice Callahan loves lists. Sometimes she even makes a to-do list of things she's already done, just to go check, check, check and feel accomplished. So it's easy to understand why, when her divorce is finally final and her ex is all moved out, Bea takes a cool, close look at her life…and makes a list.
It's not exactly a bucket list.
It's a love list.
Bea loves the outdoors, so she puts Visit 10 National Parks on the list.
She loves animals, and on goes get a puppy.
She loves the beach, and she adds take a dream vacation to the list, and decides to do that one first. After all she's been through and all she's lost, she needs time to relax, rest, and reset.
On the first day she arrives in Hilton Head Island, she meets Grant Turner, the man whose house she's renting for her fabulous beach vacation. He's just there to make sure she settles in properly and has enough towels.
But when Bea asks for recommendations around the island, Grant quickly becomes her tour guide and then a friend and then…more than friends.
Bea turns to her lists when things get confusing and her love list morphs once again… Can she add fall in love at age 45 to the list and check it off?