The Marriage Campaign by Karen Templeton by is a contemporary romance with a lot of heart.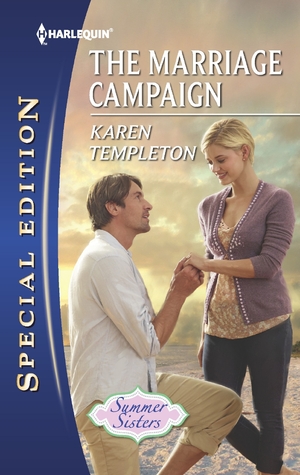 Blythe Broussard is an interior designer who had an extremely troubled childhood and felt as though she was abandoned by the people who should have loved her most: her parents. The only refuge she had was with her two cousins April and Mel when they spent summers together at their grandmother's. Flash forward a decade and now Blythe is planning her cousin's dual wedding but is at a place in her life where she doesn't want to rely on a man for her own self-worth.
Wes Phillips is in his first term as congressman and is still reeling from the death of his wife Kym two years before. His son Jack is also having a tough time, both with his mother's death and with normal preteen issues. Wes sees that Blythe has a great way with children being that Jack's BFF is her youngest cousin Quinn, and decides to ask her to remodel Jack's bedroom and see if she can get him to open up in the process. Neither Blythe nor Wes expected to also find a strong attraction and longing for companionship in each other.
This was a slow burn type of romance that dealt with some rather heavy topics. The author used a brutally honest (and sometimes rather humorous) writing style which I enjoyed and thought it lended itself well to the subject matter.
I think had I read the first two books in this series I would have understood the backstory better and would have felt more comfortable with the characters. It was a bit confusing jumping in where this story started, but overall I liked Wes and Blythe's friendship/relationship. Especially since the author included an epilogue tying up the loose ends of all the cousin's stories.
Rating: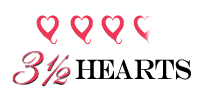 Book Info: Publication Date: January 22, 2013 | Series: Harlequin Special Edition (Book 2242)
Maid of honor at her cousins' double wedding is as close as Blythe Broussard plans to get to tying the knot again. But Wes Phillips refuses to take "I won't" for an answer. The widowed Maryland congressman is passionately campaigning for a date with the once-burned D.C. designer. And Wes's eleven-year-old son just joined the race.Getting reelected isn't as important as winning Blythe's trust and convincing the guarded beauty to take a shot at love…even if her scandalous past threatens to derail Wes's political future. His future with Blythe comes first—if they're both willing to risk their hearts for a second chance that's worth fighting for.