The Negotiator by HelenKay Dimon is a quick novella and part of the Games People Play series.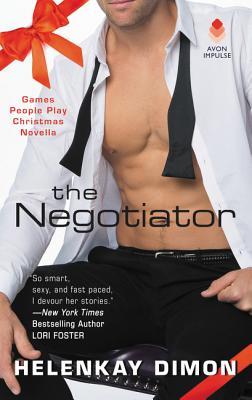 Lauren Gallagher has rebuilt her life after the trouble her husband caused. It's been three years since her husband disappeared at sea. She thinks her husband is dead, but he shows up at her home wanting to pick up where they left off. He damaged their finances, hurt the business, and left her for a mistress. Not exactly a winner by any means. When she sends him away, the next time she sees him, he's dead. This time for real.
Garrett McGrath wants Lauren, badly. He keeps pursuing her, even though she hasn't given him the green light. While trying to find out who murdered Lauren's husband, Garrett and Lauren grow closer and eventually give in to their urges. Danger is on the rise as they try to figure out who the killer is. With a list of suspects, it's only a matter of time before the truth comes out and when it does, will Lauren and Garrett lose everything?
Garrett is one those heroes you can't help but loving. He's sympathetic, steadfast, and protective of Lauren. He is a former spy, so he has his moments. I liked Lauren with Garrett, probably because he wanted her so much. I feel like she deserved Garrett after her the crap her husband put her through. Lauren is also very compassionate and it shows in her interactions with her friends and with meeting her husband's mistress, who is also suspect.
The Negotiator was a good read, but there was nothing that took me by surprise. I figured out who the killer was rather quickly. The story did take me a bit to get into, but I think that's because I hadn't read the previous book. I did enjoy the ending and thought the author did a great job with Garrett and Lauren's chemistry, though.

Book Info: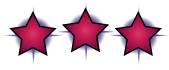 Publication: November 14th 2017 | Avon Impulse | Games People Play #2.5
Lauren Gallagher's life changed almost three years ago. After her husband disappeared at sea, she was left with a failing pleasure boat company and more than a few secrets. Now, after years spent rebuilding the business and paying off the pile of debts, she finally feels in control. But when she finds her husband, actually dead, on the floor, she becomes the leading suspect in his murder investigation.
Garrett McGrath wants Lauren in his bed, not his heart. He doesn't do emotions, but every time he sees her, holding himself back gets harder and harder. When Lauren comes under suspicion for killing her previously presumed-dead husband, he knows he has to help her, any way he can.
But as the danger becomes more intense and Garret and Lauren grow closer than either planned, they're in danger of losing everything…including their hearts.