The New Normal by Tracy Brogan  features recently divorced mother of two teens named Carli, and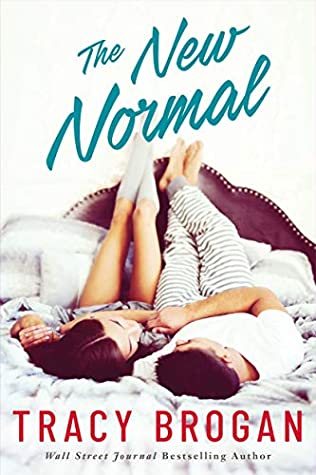 her new neighbor, Ben, who is a father of two currently going through a divorce of his own. Ben and Carli are in their forties, and both are struggling with discovering their careers and relationships post-divorce.
If this was supposed to be a romance, it fails in that regard. The book reads more like women's fiction, with both Carli and Ben trying to figure out their lives after divorce. Ben, in fact, goes out on dates and even has an overnight date with one of the women, despite having developed feelings for Carli. This brought the book down for me a little. It wouldn't have bothered me as much if it had happened earlier in the book when they were first getting to know each other, but this happened pretty far in. Honestly, I didn't really feel much chemistry between the pair beyond friendship; by the end, I didn't really care either way if they ended up together.
One thing that bothered me about the book is that things are brought up and then there's no follow-through. For example, Ben is offered a position in his family's company, but what exactly is he doing in the position? Is it like the business he was running with his old business partner? It's not really clear. He has a conversation with one of his brothers about why his father wants him back in the company and it's mentioned there were some health scares. Only one thing is mentioned and it wasn't much of a scare as what could have been a simple accident. I didn't understand why that would make everyone in the family fear that his health was in decline, nor why no one in Ben's family had mentioned that it had happened. It felt like there had to be more to it than was mentioned, but even Ben doesn't question it further, nor does he ask why no one said anything to him, which seemed odd.
Another example is that pretty early on in the book Ben's teenaged son, Ethan, asks to live with Ben full-time. Ben says he'll try to work it out with his ex, and then that's it. It's never clarified if Ethan gets what he asked for. I probably could have overlooked the lack of follow-through if it hadn't happened so often.
I enjoyed the interactions the parents had with their children, as well as the interactions the children had with each other. I thought it was a good book about self-discovery and I enjoyed Carli and Ben's individual journeys. It's only their romantic journey that falls flat. So, if you're looking for a romance, you'll be disappointed. If you're looking for a women's fiction book, you may enjoy this, especially if you can ignore the things that were left hanging.
Book Info: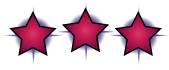 Publication: June 2, 2020 | Montlake |
Since Carli Lancaster's divorce, she's worked hard to keep life as normal as possible for her daughters. When she lands a job as cohost of a local morning show, it looks like a fresh start. So does the arrival of a handsome new neighbor, who has more in common with Carli than just a property line.
Ben Chase is also new to single parenthood. And like Carli, he's focused on the future.
From navigating neighborhood gossip to decorating for holidays to reaching out in times of trouble, they quickly learn to rely on each other. Just like a couple but without the complications of coupling! Sure, there's attraction. They're only human. But they're also friends, and who wants to ruin a perfect relationship with romance?
They're both thinking about adding some perks, though, and even if their new normal isn't perfect, it's definitely somewhere in the neighborhood.