The Price of Temptation by Harmony Williams: Lily Darling fell for a con man and thought he had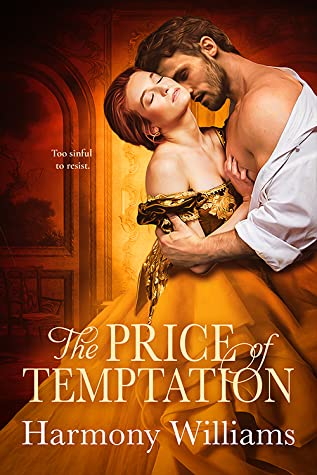 changed his ways when she married him, only to find herself waking up on her honeymoon with no husband or money. With nowhere else to go, she returned home to her family but never told them the truth of his abandonment.
Mr. Bancroft, her father was a wealthy jeweler and as his health declined after her wedding, he trained Lily in the art of making jewelry. Society turned their back on the Bancrofts when he died and since there was no male to represent the store their business declined. Lily thought Reid Chatterley was her friend until she discovers he has bought her family's debt and blackmails her into finding and stealing an antique Egyptian bracelet or he will call in all her debts. Seeing her husband again was a shock but Lily knew she needed his help to save her family.
Adam Darling never wanted to leave his wife, but he had no choice when he was blackmailed. He had to hand over her dowry and disappear or his blackmailer would expose his secrets which would put him in prison and humiliate Lily's family. After several years, he finally returns to London hoping to make amends and have her forgiveness. When he hears that Reid is blackmailing Lily, he knows he risks imprisonment by being back in town. His past haunts him but nothing would stop him from helping Lily.
This was a new-to-me author and after reading the blurb I wasn't sure if it would work. The pace of the book was very slow and I found myself getting bored easily but it did pick up a little towards the middle. I feel like the blackmail and the mystery of finding the bracelet dominated the story. I just didn't feel any sparks between the two main characters, and I got the impression that they didn't really know each other very well.
There were several things that made the story hard for me to believe and distracted me. Lily knew Adam was a con man and she blindly trusted him with her dowry? I also didn't understand why Reid would live in poverty while he spent all his money to buy her family's debts. The storyline was rather ridiculous, and I became exhausted trying to make sense of it. I'm afraid this was not a book I would recommend or want to read again.

Book Info: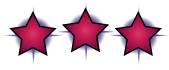 Publication: November 23rd, 2020 | Entangled Publishing LLC (Amara) |
Lily Darling knew that marrying a con man was a risk, but her new husband swore those days were behind him. Then he disappears without a word, taking all of her money with him. So when her scoundrel of a husband mysteriously returns, years later, hoping to set things right, Lily guards her heart. But curse the man for being just as breathlessly handsome as the day she last saw him.
Adam Darling never meant to leave his innocent, beautiful wife, but if he hadn't, he would've been sent to prison and Lily's good reputation destroyed. He can't blame her for hating him, and now that he's back, he'll do whatever he must to prove he never stopped loving her, even if it takes the rest of his life.
But when Lily is blackmailed by someone from their past, she wonders if the reason Adam abandoned her is more complex than a simple con. To find the truth, though, she'll need to do the impossible—trust him—and with the attraction simmering between them hotter than ever, getting too close could get her burned..