The Restoration of Celia Fairchild: Lace up your boots as you hit the drama ground running as The Restoration of Celia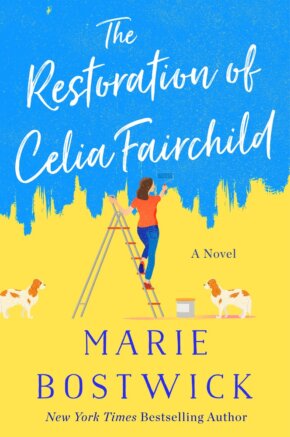 Fairchild cleverly launches itself by beginning toward the end of a life changing event, so we find ourselves immersed in tension from the very first chapter.
Finding herself jobless, husbandless and potentially losing her long-established editorial reputation as columnist Calpurnia, we join Celia's journey as she tackles some hefty life changing decisions that present as a result of her being the sole heir of her late Aunties estate. To fall further down the complication rabbit hole, is the exciting possibility of Celia becoming a mother when Anne ….the lawyer randomly contacts her to let her know she is in an adoption selection pool of three. What levels out by the quarter mark is the enormous pressure to leave her life in New York, restore her Aunties home in Charleston, re-connect her to her childhood community and give herself every chance possible to fulfil her lifelong dream of parenthood.
With a cast of a neighbourhood dozen, this is a warm-hearted book that remind us that the tribe is only as strong as the sum of the individual's loyalty and generosity, and for many, Celia will be reminiscent of that type of character that comes to a new neighbourhood and flips it on to it's back to reveal a warm soft underbelly. Whilst ever-so-slightly hallmark at times, it's gentleness was actually quite sweet and whilst it needed to ramp up the potential romance factor at times, it didn't fall prey to a predictable ending – and for that it certainly deserves applause.
On the whole, this is a very enjoyable drama that will speak to many a heart and remind people that connection and love are likely just a cup of sugar away.

Book Info:

Publication: 2nd March 2021 | William Morrow Paperbacks |
Celia Fairchild, known as advice columnist 'Dear Calpurnia', has insight into everybody's problems — except her own. Still bruised by the end of a marriage she thought was her last chance to create a family, Celia receives an unexpected answer to a "Dear Birthmother" letter. Celia throws herself into proving she's a perfect adoptive mother material — with a stable home and income — only to lose her job. Her one option: sell the Charleston house left to her by her recently departed, estranged Aunt Calpurnia.
Arriving in Charleston, Celia learns that Calpurnia had become a hoarder, the house is a wreck, and selling it will require a drastic, rapid makeover. The task of renovation seems overwhelming and risky. But with the help of new neighbors, old friends, and an unlikely sisterhood of strong, creative women who need her as much as she needs them, Celia knits together the truth about her estranged family — and about herself.