In The Runaway Bridesmaid by Daisy James, after spending a good majority of her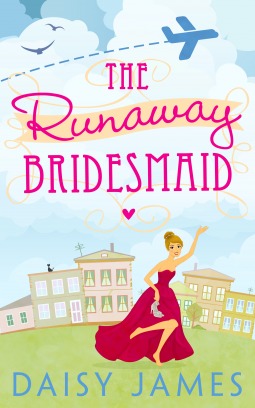 adult life looking out for her younger sister, Rosie Hamilton has finally decided enough is enough, especially after discovering the bride-to-be with a man that isn't the groom. Instead of following through on her duties as a bridesmaid, Rosie flees before the ceremony is due to start, determined to get as far away as possible. Her late aunt's countryside cottage in the UK seems the perfect place to escape to.
What a sweet, delightful, engaging read this was about a runaway bridesmaid finally pursuing her own happiness. Instead of continuing to be a doormat that allows her spoiled brat of a sister to keep walking all over her. To keep treating her the way she does, without appreciating everything Rosie has ever done for her over the years. However, although it's fast-paced, it didn't fully capture my attention until Rosie makes her escape.
"Lurking around the back of the tent like a naughty schoolgirl, eh?"
"Getting rid of these – have you seen the competition? I've seen less zeal in a Wall Street trader desperate to make that month's bonus! And they've even booked some TV personality to present the 'Best in Show' prize!"
"Mm, good decision. They do look more like rock cakes than scones," agreed the guy, his dimples deepening as his amusement increased.
The dialogue flowed really well, and I enjoyed the banter between Rosie and the hero. It was absolutely delightful, and I wanted more of it. While the rest of the dialogue was a nice mix of intense and amusing. The heroine faces several decisions throughout. Should she stay in the UK or return home to New York? What should she do with what her aunt has left her in the will? Should she quit her job because of the betrayal of her boss? Which man should she choose between the two that she meets? How should she deal with her sister when she's ready to talk to her again? Some choices are harder than others, and she's definitely pressured by the secondary characters as they express their opinions, determined to try and sway her to make the right ones. The discovery of her aunt's journal, containing a series of recipes, which names made me smile helped her to make some decisions. Her aunt was so creative, and the advice she gives Rosie through first a letter, and then the journal helps Rosie to realize, if she doesn't pursue her own happiness that she'll regret it.
"I did not seduce you."
"Well, you managed to get me into your bed."
At first, I didn't like Rosie. But as the story progressed, and the moment she makes the decision about her job, she totally changed my opinion. The confrontation with her boss was great, because she finally finds her backbone. Finally finds the courage to confront those that take advantage of her kindheartedness, the fact that she trusts too easily whenever someone pays her attention. A fact that brings her pain as both men she's met are keeping secrets. Secrets that when she learns the truth brings her world crashing down, as one secret is a lot more of a crushing blow than the other. Yet, learning the truth helps her to make the most important decision of her life when it comes to choosing between them.
Overall, I liked this story, and how the author resolved the matter between Rosie and her sister, Freya. It meant Rosie wouldn't have to be constantly responsible for her sister anymore. That for the first time in a long time, they could bond as sisters instead of Rosie putting her life on hold to look out for her. I would recommend this book, if you're looking for a fun, sweet read.
Book Info: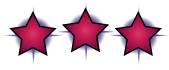 September 28th, 2015 | Carina Press |
What a girl wants…
Squeezing herself into a frothy, flouncy, bubble-gum pink dress, Rosie Hamilton thinks that being a bridesmaid for her spoilt little sister Freya can't get any worse. But discovering her boyfriend in a cupboard with the bride, ten minutes before Freya is due to say 'I do', is the icing on the sequinned wedding cake – and Rosie's cue to pack her bags.
Swapping her Louboutins for Wellingtons, Rosie throws her bridesmaid bouquet in the air and flies from bustling New York to sleepy Devon. Her late Aunt Bernice's cosy countryside cottage is the only place that's ever felt like home. Now, for the first time in her life, and with the help of her beloved Aunt's diaries, Rosie must put herself first for a change – and decide what she really wants…
A delightful romance, perfect for fans of Sophie Hart and Lindsey Kelk!