In The Sassy Belles by Beth Albright, Blake O'Hara Heart is realizing things may not be as perfect in her world as she would like to think, including her marriage, and she knows the time has come to make some changes. Those changes are set into motion for her when her brother-in-law is reported dead by her best friend Vivi. Blake and her husband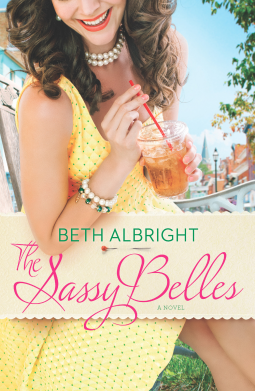 Harry are partners in their own Tuscaloosa law firm so they take up as co-counsel on Vivi's behalf.
"And so it had gone for about six years now. Lots of work, lots of career building and even lots of sex. But not much lovemaking."
To confuse matters more, Blake's high school boyfriend Sonny is the lead homicide detective on the case. She still practically swoons whenever he enters the room so she tries to distance herself from him whenever possible. It becomes obvious Sonny still has feelings for Blake…and she realizes she does for him as well. She tries to pass it off as confusion, what with everything happening in her career and with Harry's political ambitions ramping up.
"'Cleavage and cavity search, ma'am. All part of the job."
He winked at me and I laughed–amazed by the man who could incite passion and protectiveness and warmth and humor in one moment, never missing a
beat."
The situation gets even more mixed up as the investigation continues and soon it seems half the town is involved in one way or another. Vivi's anxiety is growing daily as is Blake's confusion over her personal and professional life. Slowly, one by one, details finally begin to emerge. The most unlikely of people play a huge role in solving the case which leads to an ending filled with such a romantic gesture, it will bring a tear to your eye.
Written by Beth Albright, this steamy romance is full of mystery and entertaining southern characters. It's a really fun story that is written as a narrative, which I love because it makes you feel as though you're sitting down chatting with Blake, hearing about her latest escapades. Her and Vivi's friendship is incredible. They are there for each other through anything life throws at them and end up stronger because they fight together side-by-side. Their personalities couldn't be any more different, but it helps to balance each other out.
If you want to read a romance that is charming and an absolute hoot, definitely check out The Sassy Belles!
Book Info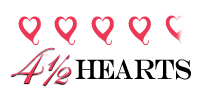 Publisher: Harlequin MIRA; Original edition (May 28, 2013)
Meet the Sassy Belles
They're strong as a mint julep, sweet as peach cobbler, and no matter what, they stick together.
There are only two seasons in Tuscaloosa—football and waiting-for-football. When Lewis Heart, football announcer and voice of the Crimson Tide, vanishes after an impromptu romp with Vivi Ann McFadden at the Fountain Mist Motel, Vivi does what any Southern woman would do: call her best friend, Blake O'Hara Heart, attorney-at-law.
With the town gossip swirling around them, Vivi and Blake are determined to find out what happened to Lewis and clear Vivi's reputation. Because after all, men may come and go, but the Sassy Belles are forever.
Not since Steel Magnolias have we fallen in love with such sexy, strong and hilarious Southern women. So grab your best girlfriends and join these Belles on the first of many joyrides through the Deep South….