The Scars Between Us by M.K. Schiller: To fill her mother's dying wish, Emma has to convince a stranger from her mother's past to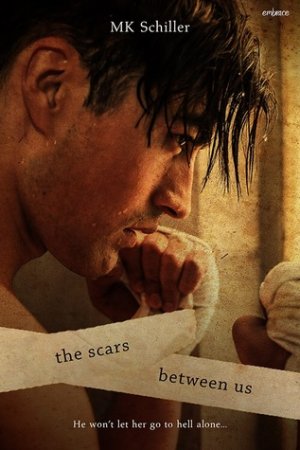 help her scatter her mother's ashes in Linx, Texas, a town she's never heard of before. Finding Aiden, she discovers the truth about her mother's past and she finds her whole world shifted.
Aiden wants nothing to do with Linx, but Emma has gotten under his skin, and to protect her he'll go back and face his childhood. On their road trip, Emma sees the good man beneath the damaged soul and Aiden realizes he cannot let her go.
But once they reach their destination, it looks more and more like a future between them won't be possible.
The Scars Between Us started off with promise. It has a cute heroine and the hot, damaged hero, but soon enough I became annoyed by them. Aiden, especially, got on my nerves. His so-called tough attitude melted away immediately and, aside from the once in a while offensive and cruel comment, he was completely soft in a way I didn't care for very much.
Emma was okay throughout. She was a sweetheart with a bit of strength in her spine which I liked. I do think they fit well as a couple, and I really did like the dog rescue work Aiden did and got Emma into. My biggest issue came at the end. The climax and danger with Aiden's abusive father just felt ridiculous. I had a difficult time believing it, and it made me leave the story annoyed.
Overall, this story, I feel, comes across a lot different than advertised. But if you love the damaged hero with a heart of gold, I recommend The Scars Between Us. It definitely isn't that dark even though it deals with some serious damage.

Book Info: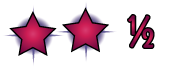 Publication: July 17, 2017 | Entangled Embrace  |
Emma Cooper is determined to fulfill her mother's dying wish to scatter her ashes with Aiden Sheffield in Linx, Texas. Just one problem. Why Texas and who the hell is Aiden Sheffield? The only clue is a faded piece of her mother's stationary. Emma imagines Aiden is a former love of her mother's, but when she meets the beautiful, damaged stranger, she realizes her assumptions couldn't be more wrong. He's hot and young. And Emma is as confused as ever.
Aiden Sheffield would rather go to hell than Linx. Who does Emma think she is disrupting his carefully built life? The last thing the Marine needs is to slice open the sealed wounds of his painful past. Yet, as he gets to know the lovely Emma, a woman who manages to smile even though she's lost everything, he changes his mind. He will not let her go to hell alone.
But neither is prepared for the devastating evil waiting for them at the end of the road. It might just destroy them.