The Scot Who Loved Me Gina Conkle is the first book in the Scottish Treasures series and the first book I have read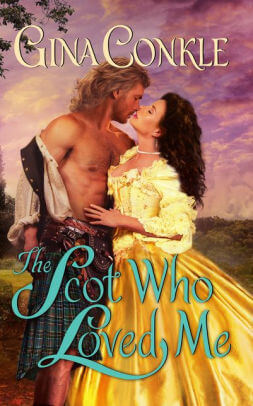 by this author. I loved the cover of the book and the summary of the book looked promising.
The plot was good, and the historical facts seemed spot on but the writing itself was stilted and seemed to drone on. Also, I was a little disappointed with the flashbacks to the main character's past because they were repetitive and never really told us anything.
Will MacDonald's pride landed him in prison for wearing his kilt. He never expected to see Anne Fletcher again or for her to rescue him from prison. He has never forgiven her for leaving him all those years ago. Since he has nothing left in Scotland, he is thinking of going to the colonies to be with his family. Helping Anne with her mission to return the treasure back to Scotland will help his clan and the money they will pay him will fund his trip to the colonies.
Anne Fletcher has devoted her life for the cause, even going so far as marrying an Englishman so her league could move to London. After years of looking for the treasure and discovering it is in the countess of Denton's home, the women are ready to finish their mission. They have planned everything out but need Will for his past connection to the countess.
It was really hard for me to like the characters. Anne's character is selfish and seems to only think of herself. She knew where Will was the entire eight years they were separated but never tried to contact him until she needed his help. Then she did not hesitate to find him when it would work to her benefit. In the beginning, Will's character seems honorable but as the book progresses his behavior says otherwise. The book was so focused on the mission that the romance part was lacking. I never felt any connection between Anne and Will because they seldom interacted with each other outside the mission. This was an extremely hard book to finish because I just could not get into it.
Book Info: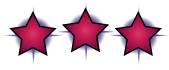 Publication: May 25, 2021 | Avon | Scottish Treasures #1
The first in a daring new Scottish historical series about a woman determined to return Scottish treasures to the Highlands and the only man who can help her—the lover she once abandoned.
Proud Scot Will MacDonald sits in prison for wearing his kilt. He's determined to leave England as soon as he's released, but his plans go awry when a mysterious woman enters his cell, promising freedom and gold.
Anne Fletcher never thought she'd see her former lover again. She knows Will hasn't forgiven her for leaving him so many years ago, but to accomplish her league's mission, she needs him by her side. Stealing the Treasure of Lock Arkaig from English hands and returning it to the Highlands where it belongs is no easy feat. But with Will's help, they can achieve the impossible, even if being with him is as painful as it is pleasurable.
Taking back the fortune could mean death, but after being parted from Anne for so long, Will can't leave her side. As they work together to steal the treasure from watchful eyes, will they return to their lonely lives, or will they risk everything for a love they thought was lost forever?