The SEAL's Valentine by Laura Marie Altom:
 Neither widowed, pregnant Brynn Langtoine, mom to a young son Cayden, nor divorced Navy SEAL Tristan Bartoni is in the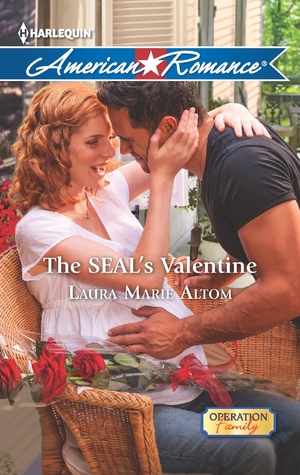 market for a new relationship, but when they meet in the small southern town of Ruin Bayou, the sparks fly.  "Stick with SEALs and your every problem will vanish," Tristan kids Brynn at one point, and in some ways that pretty much sums things up as the story unfolds: he helps her find her little boy when he gets lost, coaches Cayden in baseball, and generally becomes increasingly involved with Brynn and her growing family as weeks go by.  But Tristan has a failed marriage behind him, a young son of his own whom his ex-wife has removed to California, and a career as a Navy SEAL, always on the go and in danger. Under the circumstances, what kind of a husband and father could he possibly make?
Brynn and Tristan are convincing, likable characters, each facing the challenges of past mistakes and second chances, and Alton is excellent at imbuing them and their story with an all-American small town ambience and appeal: "The fresh scents of laundry detergent and just-mown grass and the wholly masculine aroma of a man  who'd spent hours working hard in the sun blended into an intoxicating balm that, had it been possible to bottle and sell, might have been called Home." That small town ambience, plus some well-drawn secondary characters (my favorite is Tristan's matchmaking mother), and the emotional connection between Brynn and Tristan with its flashes of passion, are the story's strengths.
On rare occasions, the exposition of Brynn's and Tristan's back stories seem a little labored, and while the alternating point of view between the two of them is effective, the inclusion of Cayden's direct perspective interrupts the flow a bit. On the other hand, this is definitely the story of three people in search of love.
 Will this SEAL get his Valentine? Will Cayden get a new dad? Can Brynn learn to trust again? Read the novel and find out!
Rating: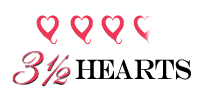 Publisher: Harlequin (January 2, 2013)
The moment off-duty navy SEAL Tristan Bartoni meets feisty yet vulnerable Brynn Langtoine, he's a goner. He sure didn't have plans to be attracted to a recently widowed pregnant woman who is already mother to a troubled, grieving young son. Nope, the struggling SEAL came home to Ruin Bayou, Louisiana, to finally deal with his haunting past decisions—not to start a new relationship.Brynn has enough problems without her hormones going crazy whenever Tristan is near. Her son, Cayden, constantly lashes out at her. Her baby will be fatherless. So…what does Tristan think he's doing, making her life even more topsy-turvy than it already is?
But when it comes to putting her heart on the line, who could be more trustworthy than a navy SEAL?