The Sex Cure by Cara Lockwood: It's funny when you are nicknamed the Sex God and you have a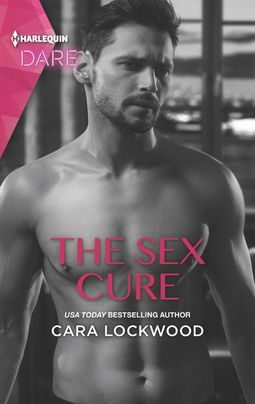 shameful secret. It's not so funny when you fire a woman and then you have to beg her to help you. Can you imagine? All the money and influence and yet you have to ask the one person who doesn't like you at all to help with one of the most private things ever.
Harley Vega doesn't know what to expect when she goes to Wilder's house. All she knows is that she was summoned and she was going to give her a piece of his mind. He was going to hear why he was just such a jerk, unfeeling, uncaring and a big fat jerk. She just wasn't prepared for Him.
Wilder Lange knew he oozed sex appeal. He knew he was more than just a pretty face, he was a smooth talker. He had done his research on Harley. Wilder knew she was the one he wanted, he needed. Now that he had her within reach he just had to figure out how he was going to keep her there until she cured him. Then she could go about her life.
Wilder and Harley are in for wild ride as they test boundaries and figure out if either are really broken and if they are if they can truly be "fixed." What will come after that, heaven only knows.
This was a good novel. It's, hopefully, the first in a series about the Lange brothers but can completely stand on it's own. The story is told with great inner and outer dialogue. The inner fighting of Harley's feelings especially are very well written and the reader can almost feel the pain of fighting within her as she tries to understand what she wants and make a grab for it. There are some choppy descriptions (something's being described in detail and others being skimmed) but overall you are given enough to make the movie in your head and Ms. Lockwood does do an amazing job of making panties melt with the heat of Wilder's body descriptions and for that readers will be eternally grateful for. As well as ideas for the Wilder ideas of Karma Sutra ☺ Overall it is a good book with some scenes you will probably want to be in private for.

Book Info:

Publication: Published March 1st 2020 | Harlequin Dare |
Playboy billionaire Wilder Lange is 100 percent sex. Women probably stand in line to worship him. But sex columnist and expert Harley Vega isn't one of them. Especially since he eliminated her publishing job. Living in New York City takes stamina—and a lot of cash—so she has to find a new job. Fast.
Enter Wilder with his broad shoulders and almost jet-black hair. The gorgeous man has a very unusual request. He needs her expertise, and it must remain confidential. He also wants Harley—a woman with brains, sensitivity and a beauty she hasn't noticed until he makes her look in the mirror.
Now Harley finds herself in close confines with the sexiest man on earth, one she should detest. He has her questioning her own knowledge of a topic she has studied for years: unbridled passion. She's the one who's supposed to uncover his secrets, not the reverse. Their crazy chemistry defies logic and soon Wilder shows her pleasure that makes her forget her own name. Is it even crazier to think they could bring this connection beyond the bedroom?