The Sheikh's Pregnant Bride by Gilmore Jessica: Sometimes we get so wrapped up in who we are supposed to be and what we are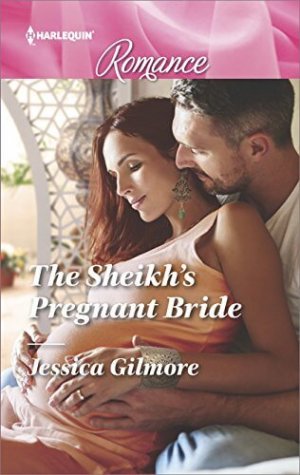 supposed to believe that we tend to forget who and what we really are.
Saskia Harper 's entire life changed in one fateful day. The day she learned everything she thought she knew and everything she thought was real, wasn't. On that day a piece of her shattered. Now several years after that day she was one step closer to putting everything back together again until the next big crash.
Idris Delacour didn't know what he was, he was born and raised to be just so. However one fateful phone call changed everything, how was he going to get back to normal, back to what he knew? Now he was going to be King and there were more complications than he knew what to do with.
When your past and your future meet you have choices, but the problem isn't looking out, it's looking in.
Wow…. Ms. Gilmore threw in a twist that I know I wasn't expecting and it made me love this book even more. There are a few odd explanations of relationships but otherwise this book flies right off the page and into your heart. Ms. Gilmore helps this huge shift of perspective that has the ability to not just transport the reading but make them really go introspective on themselves.

Book Info:

Publication: Published October 3rd 2017 | Harlequin Romance |
Sheikh, Husband, Father!
Idris Delacour never expected to be king of Dalmaya, but his cousin's sudden death changes all that. And that's not all–there's a royal baby on the way, too!
Being a surrogate mum should've given Saskia Harper and her little brother Jack a new start. Only, for her unborn child to inherit the throne she must now marry the new king–the man whose kisses she's never forgotten. Saskia wants to trust Idris–but can she ever find a way into her sheikh's guarded heart?