The Spy Switch by Karen Whiddon finds teacher Jennifer Glass being dragged into an ATF investigation to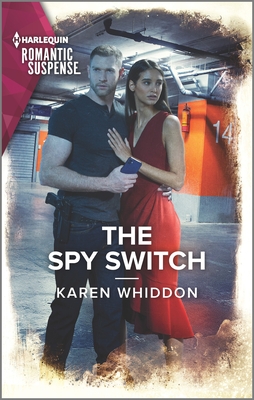 replace the twin sister she never knew she had, as they had been adopted by different parents. Her sister had been undercover with ATF agent Micah Spokane, posing as his wife, but after being put on bedrest, Micah needs to continue the investigation. He had been undercover for two years and was close to busting the illegal arms operation. A chance run-in with Jennifer provides him the answer he's looking for. He'll bring Jennifer in to play the role of his wife, bring the operation down, and then tell everyone that he brought an untrained civilian into his investigation.
Jennifer is shocked to realize she has a twin and makes a deal with Micah: she'll play the role of his wife if he arranges a meeting with her sister. Now the teacher finds herself roleplaying in a dangerous world she knows nothing about, while Micah has to keep his partner's sister safe.
You really have to suspend your sense of belief for this story. First Igor, one of the villains, just happens to be at a store that Jennifer was shopping at, Micah happens to be there as well, and they both notice Jennifer. Then Micah brings an untrained civilian into a dangerous investigation without notifying his superiors or his partner. Jennifer, who has no gun experience, can go to a gun range for the first time and hit the target perfectly each shot. Micah seemed to do a lot of things that I had a hard time believing he wouldn't get fired for if they had happened in real life. And Jennifer seemed to be too eager and willing to play a role in the investigation, and she plays her role a little too perfectly for someone with no experience. I don't mind when a couple things are unbelievable in a story, but there was a little too much of it in this book for me.
That being said, if you can bring yourself to get past all of that, I thought the writing itself was good and there's a nice blend of suspense and romance. Jennifer and Micah work well as a couple, both fake and real. The only reason I didn't rate it higher was because there were so many over-the-top, unbelievable things that happened.
This book would be for readers who enjoy romantic suspense.
Book Info: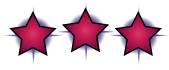 Publication: May 18, 2022 | Harlequin Romantic Suspense |
Schoolteacher Jennifer Glass's ordinary life screeches to a halt when a criminal targets her. Moreover, she's mistaken for an identical twin she never knew existed! Now she's drawn to her sibling's partner, ATF agent Micah Spokane. Micah needs Jennifer to play the part of his undercover wife to bust a gun-smuggling ring. He promises to protect her every step of the dangerous way, but they might not be able to resist the "fake" passion growing between them…