Sometimes an author is able to create a story that you fall in love with, and touches you in such a way that even when you have finished reading, the story seems to live on in your soul.  The Temporary Wife by Jeannie Moon is one of those kind of books. It held my heart in a vise from beginning to end.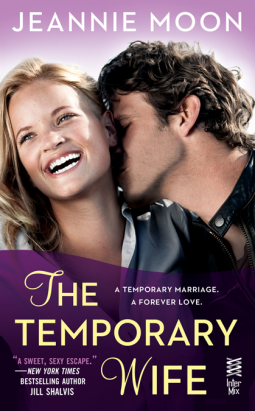 The Temporary Wife is a second chance romance with many twists.  It is primarily about two people, Jason Campbell, a self-made billionaire and Meg Rossi, a school teacher.  Jason and Meg grew up together and fell madly in love as teenagers. Due to a tragedy years later, they are brought back together.  They both still struggle with their feelings and the difficulties sometimes associated with forgiveness.
Jason and Megan agree to marry temporarily, in order to prevent Jason's unloving parents from seeking custody of Jason's niece Molly.  Molly's parents were killed in a car accident and Molly was willed to Meg.  Molly's mom Grace, was Meg's best friend.
This story is filled with raw emotions from both main characters.  When Meg cried, my heart was breaking with her.  When Jason got emotional, my eyes teared.
I could not put this book down and read it within a few days. I highly recommend it to anyone who would like to read a well written love story.
Book Info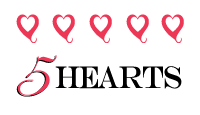 Publisher: InterMix (Sold by: Penguin Publishing) Publication Date: May 21, 2013
It was an offer she couldn't refuse…from a man she couldn't resist.Kindergarten teacher Megan Rossi is devoted to being a mother to her best friend's five-year-old daughter, Molly. When the child was orphaned, Meg became the little girl's legally named guardian—over the objections of Molly's wealthy grandparents, the Campbells. Now the Campbells are petitioning for custody, and Meg is faced with a long and expensive legal battle. The last thing she expects is for her former high school boyfriend—and the Campbells' estranged son—to offer a solution: marriage.
Billionaire software developer Jason Campbell knows his parents don't have Molly's best interests at heart—it's all about control for them. There is one way he can ensure that his sister's last wishes are honored. He will offer Meg the protection of his name and lawyers until the custody arrangement has been finalized , then he'll secure his niece's future with a very generous divorce settlement. Jason's considered all the scenarios, except one—that the sparks that once flew between he and Meg might reignite a burning passion. And that his confirmed bachelor heart might just melt away from the heat…